Alongside VALORANT's highly-publicised launch, Riot Games also made a big deal out of their new, innovative anti-cheat system - Vanguard. It operates a little differently to the anti-cheat offerings in other games, and we'll explain more on how it works in this article.
Vanguard: The basics
Vanguard works like many other anti-cheat systems in most other competitive titles. It sits on the player's PC and scans for external software being used when the game it protects is launched.
Vanguard isn't necessarily a game changing, revolutionary anti-cheat system. However, so far it has proven to work as an effective one.
Each anti-cheat service works in a different way, although all work on the same principles as most antivirus software. Simply put, they scan all of the software that has loaded up on the individual's computer and scan it against a list of known cheating programs. Another form of anti-cheat software effectively "locks down" the areas of memory that games run in to prevent third party software from running on it.
Vanguard is one of the most intrusive anti-cheat software packages in gaming. Whereas Valve's VAC only operates when a game gets loaded, Vanguard operates from system start-up, constantly operating on your PC unless you forcefully close it or uninstall it from your computer.
Vanguard also operates a Kernel level driver, which has access to the entire computer system and is able to see every program loaded and when they are. This means that it has a significantly higher ability to monitor what is running on your system and how it interacts with games. This approach also makes sure that any potential cheating software doesn't slip under the radar, as everything has to be loaded after Vanguard starts.
Vanguard's controversies
Naturally, the way Vanguard is set up caused a number of controversial talking points amongst players upon launch. The fact it has the same level of access to your PC as a number of the base Windows services has caused some concern for those intending to play the game.
The first issues came during the beta, when people that had installed the software were unable to disable it easily when they weren't playing the game. This was further complicated by the fact that unless you opened the Task Manager, you couldn't really tell it was running on your computer. These issues were rectified by the same solution, an icon in the system tray and a simple right-click exit button.
Another issue that came up early in the game's life was the sheer amount of programs Riot Games saw fit to close and block from running, without necessarily notifying the user it had done so. Before this was changed, with Riot eventually blocking a considerably fewer programs, it blocked a whole host of programs including temperature monitors and fan controllers from operating, which could affect how the computer manages to cool itself and potentially cause damage.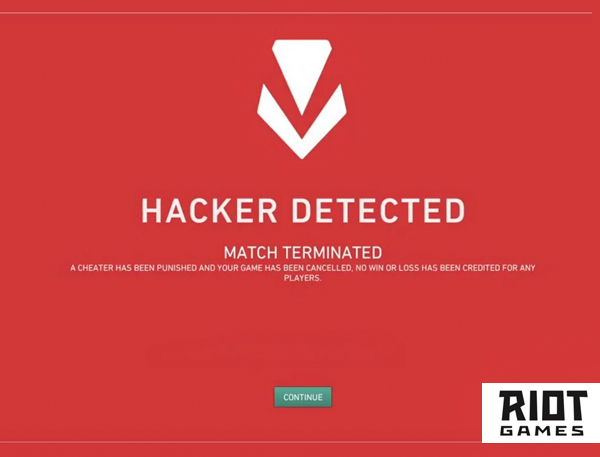 However, the main concerns a number of people had with Vanguard is the sheer amount of access it had to people's systems. By effectively acting at the bottom layer of the system, Vanguard could access every part of a person's PC.
Can people trust a piece of software that has so much access? You wouldn't be blamed for immediately saying "no", especially when Riot hasn't exactly helped themselves in their defence of the access. During their initial announcement and explainer of the system, it appeared as if they were just brushing off anyone's concerns about it in the "I think I'm going to panic?" section.
The concerns people had weren't exclusively from people scared of Riot Games or their parent company Tencent from performing "spying" operations on a computer and harvesting endless amounts of personal data. A noted subsection was worried that if the Vanguard kernel component was compromised, it could be accessed by people with less pure intentions than Riot Games simply wishing to prevent cheating in their title.
Once Riot stopped being flippant with their responses and explanations, they then tried to allay fears respectfully and responsibly. They announced they had utilised "multiple external security teams" to look over Vanguard and make sure it didn't have any flaws to exploit. They later announced an expanded bug bounty scheme to reward security researchers with larger than normal rewards if they could discover issues exclusive to the Vanguard software.
Will it work?
So far, Vanguard has taken the same sort of journey most other anti-cheat software has at the start. It ticks a lot of the boxes and takes out a number of cheaters, but it isn't infallible.
Thinking that Vanguard will, like most anti-cheat software, be able to prevent nefarious individuals from cheating in game is an incorrect belief. There's no silver bullet to prevent cheating beyond only having the ability to investigate, detect and then ban people once it is discovered they have been utilising external software to gain an unfair advantage.
However, in its short lifespan, it has managed a number of notable results. Some of its highest profile grabs came when two players competing in the North American region were caught out by the software and outed by developers when they attempted a quiet exit from Valorant. Former Overwatch professional Daniel "dafran" Francesca also hosted a live rendition of what happens when you see a cheating player be banned during a match you're taking part in.
Vanguard isn't necessarily a game changing, revolutionary anti-cheat system that you can trust to keep you safe. However, so far it has proven to work effectively, and as it has continued to be developed, it should be a strong platform to be built on top of. You just have to weigh up if you trust Riot Games enough to run it.