After a fourteen-month delay, it seems like Dota 2 fans will finally get to see the top teams from around the world battling for a share of a record-breaking $40 million prize pool. For the players, it's not just about the life-changing money, it's about the recognition of being the best Dota 2 team in the world: having their names written forever on the Aegis of Champions. Welcome to The International.
As with the last three The Internationals (TIs), 18 teams will be competing. This includes 12 teams who qualified through points from the Dota Pro Circuit (DPC), and six teams (one per region) who qualified via the Regional Qualifiers. Listed below are the teams by region, with the team written in italics being the Regional Qualifier winner.
    

Western Europe: Team Secret, Alliance, OG

    

Eastern Europe: Virtus.Pro, Team Spirit

    

North America: Evil Geniuses, Quincy Crew, Team Undying

    

South America: beastcoast, Thunder Predator, SG Esports

    

China: PSG.LGD, Invictus Gaming, Vici Gaming, Team Aster, Elephant

    

SEA: T1, Fnatic
Although the exact format has yet to be confirmed, The International 10 (TI10) is highly expected to follow a similar format to previous years. This normally starts as a two-group double round robin group stage with nine teams in each group. The group stage happens rapidly with approximately 144 maps being played over just four days, so teams need to adapt fast to the style of gameplay that everyone has prepared for the event.
The top four teams from each group are seeded into the playoff winner's bracket, the next four go into the playoff lower bracket, and the last team in each group is eliminated. The playoff bracket itself is a double-elimination 16-team bracket, where all games are played as Bo3 except for the first round of lower bracket games (they're played as Bo1) and the grand final (played as a Bo5, with no upper advantage).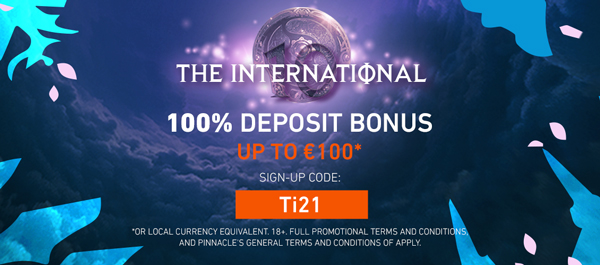 With the pandemic disrupting international travel for so long, regional competitions have dominated the competitive Dota 2 landscape for the past 18 months. In fact, there have been only two Major LAN events in that time frame, featuring just 21 unique teams. 14 of those teams have qualified for TI10, including Fnatic and Team Spirit who both featured at a Major but still had to rely on regional qualifiers to qualify.
Elephant, Team Undying, Team OG (two-time TI winners and reigning TI champions), and SG Esports did not attend either Major but still qualified for TI10. This entire situation is very unusual for TI; normally cross-regional LAN events dominate the Dota 2 landscape, meaning every region has the potential to be closely matched. The fact that four teams qualified for TI without playing a single match on LAN is utterly bizarre.
How the Majors went down
Leading up to the Singapore Major (the first Major), the fans' favourites were clearly Team Secret and European teams in general. Team Secret performed reasonably well (finishing fourth); however, it was the Chinese teams who surprised everyone, with Invictus Gaming winning and PSG.LGD coming third. Evil Geniuses came second, massively outperforming fans' (read: haters') expectations. Fan consensus declared Chinese teams were the best, though, and it's simply been that way ever since.
The WePlay AniMajor (the second major) was a similar story. Another Chinese team won (this time it was PSG.LGD), another Chinese team finished in the top four (Vici Gaming, in fourth), and Evil Geniuses were once again second. This time T1 were the ones to surprise everyone, coming third.
The Favourites at The International 10
The clear favourites coming into TI10 are PSG.LGD, priced at 3.25* to win and 2.30* to reach the finals with Pinnacle. They finished in the top three at both Majors, putting in a stomping performance at the second one, and have reached the finals of three consecutive third-party events since, despite playing with their coach as a stand-in. Each of their players are on the shortlist for best in their role and perhaps their biggest strength is that they have so much experience against the other strong contenders, so they know that every matchup is winnable for them.
If you're a fan of consistency, then Evil Geniuses (6.630* to win, 2.92* to reach the finals) are your team. There are memes circulating online already about how anyone who doesn't predict them finishing in second place is wrong. In amongst the pandemic chaos, Evil Geniuses took a three-month hiatus from Dota 2 before the DPC Season started and then only played DPC events. They've actually not played in a non-DPC event in over a year. However, the squad ticks every box on the list of what it takes to be a championship team - it's just a question of them maintaining that performance throughout the event.
As mentioned before, Team Secret (7.430* to win, 2.920* to reach the finals) were the most hyped team in the DPC pre-season because of their performances in third-party events. They set the highest team performance rating ever, won six tournaments back-to-back, toppled a seven-year-old record held by Alliance for most games won in a 100-game stretch (it was 83 and Team Secret made it 87), the list goes on...
Since qualifying for TI10, their performances have become notably worse; however, many people believe this is just their way of preparing for the event and is a ploy to enter the event under the radar. Either way, having an extended break before an intense TI10 training regime does make sense as it will mitigate burnout.
Beyond those three teams, the remaining Chinese teams are all intimidating contenders, just from the fact that they all play against each other so frequently (all six of the teams with the most professional matches since TI9 hail from China). Invictus Gaming (10.930* to win, 7.19* to reach the finals) and Vici Gaming (10.990* to win, 4.520* to reach the finals) both have Major results to prove their quality, but the real enigma are Elephant (10.320* to win, 4.520* to reach the finals). When the Elephant squad was initially announced there was an expectation for them to become a top Chinese team within a few months and despite progress being slow in that front, they're certainly a dark horse to watch out for.
China as an entire region is also leading the 'Region of the Winner' market (currently at 1.961*). Team Aster (22.83* to win, 9.89* to reach the finals) are the Chinese team I'm most bearish about since they did well enough in their local DPC events to qualify for both Majors, but were disappointing at the Majors themselves.
If you're a believer in magic, you could also consider OG to win their third TI in a row (they're currently 7.95* to win, 4.130* to reach the finals). This is truly a longshot consideration, which I guess is exactly the environment in which OG thrive!
*Odds are subject to change.