Playing eSports titles yourself is the best way to understand the complexities of a game you're betting on and owning the correct equipment is essential to have the best gaming experience. What are the best gaming peripherals available? Read on to find out.
Most eSports titles are played on a personal computer (PC) and the peripherals professionals use are a keyboard, mouse and headset. With an increasing number of companies producing products designed for eSports, the choice is extensive.
Although peripherals are mainly about preference, products stand above their rivals through innovation and quality. Below are our picks of the best headsets, keyboards and mice players should consider when purchasing their own.
The best headsets for gaming
The essential attributes to consider when buying a headset are the price, comfort, sound quality and durability. The quality of the microphone is also vital in games where communication is important.
HyperX Cloud II
Kingston released the HyperX Cloud II headset in 2015. Since then it has become one of their most successful products amongst professional players.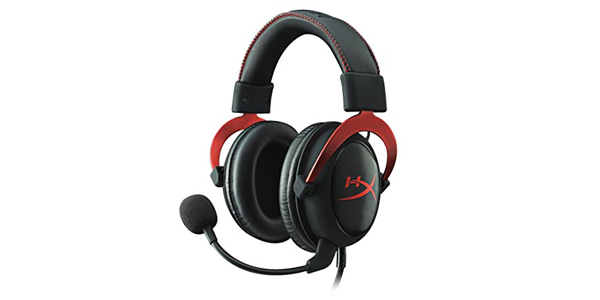 Available for €99, the Cloud II's memory-foam ear cups and headband make it remarkably comfortable, allowing users to play CS:GO and PlayerUnknown's Battlegrounds (PUBG) for multiple hours.
Switching on Virtual 7.1 Surround Sound at the touch of a button brings eSports titles to life. The microphone is clear, ensuring communication with teammates is coherent. This headset offers an affordable and durable option that's comfortable and easy to use, with a USB controller removing the need for an additional sound card.
Sennheiser G4ME ZERO
Sennheiser has been at the forefront of headset innovation since their popular PC 350 model was released in 2008.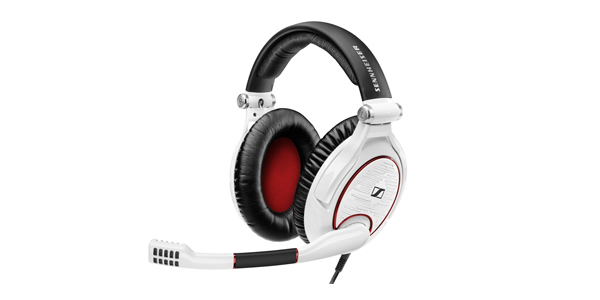 With a price tag of €180, Sennheiser has delivered a headset of quality. A portable, comfortable headset, with superior sound, ensures users hear every footstep in CS:GO.
The large ear cups encase the player's ears and are made from sweat resistant leatherette memory foam. This headset also blocks out background noise – perfect for users playing League of Legends or Dota 2.
Sennheiser continues to raise the bar and although the microphone and bass are lacking, the quality of the sound ensures the headset is desirable.
SteelSeries Arctis Pro
SteelSeries is synonymous with eSports, developing gaming peripherals and sponsoring eSports teams since the company's inception in 2001.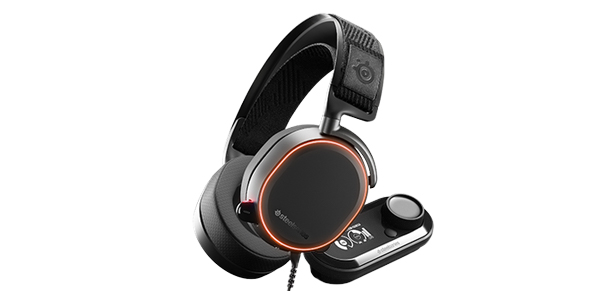 SteelSeries are appealing to serious gamers that require sound of the highest clarity with their €280 headset. Comfortable to wear, the headband resembles ski-goggles more than an eSports headset. Sitting snugly on the users head, the option to adjust the headband is a plus.
The main selling point of this headset is the item accompanying it. The GameDAC, a digital-to-analogue converter, grants the user less-compressed audio than obtained from a typical connection – ensuring sound is of the highest quality.
The top three gaming mice
The size of a players hand and their grip style dictates mouse preference, but the shape, sensor and price are essential factors to consider.
Zowie EC1-A
Zowie has become the go-to mouse for professional players due to their quality, style and plug-and-play ability.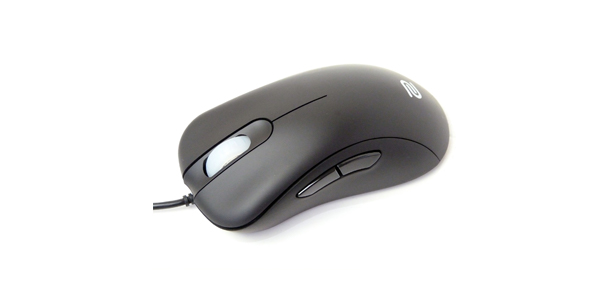 Zowie's price of €60 for their premium mouse is fair considering the quality of the product. The EC1-A is the bigger version in the series, with the EC2-A perfect for users with smaller hands.
Using the device without software or drivers is a massive selling point as it enables gamers to play with the same feeling at different locations – perfect for someone who travels.
The slight grooves on the mouse buttons make it perfect for extensive gaming sessions, with users of both grips (claw and palm) able to use the mouse comfortably.
Zowie has created a line of mice perfect for all types of gamers and with updated versions of the EC series released on a regular basis, Zowie's popularity is on the rise.
Razer DeathAdder Chroma
Razer has been creating exciting and innovating products since 2005, including the popular DeathAdde r series of mice.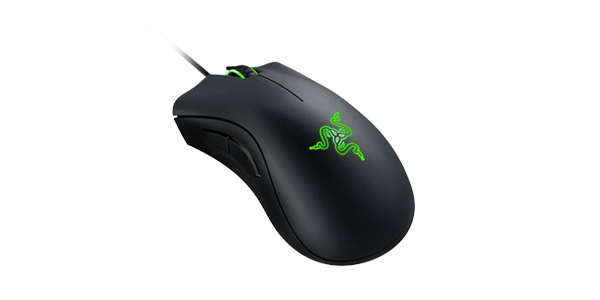 The DeathAdder Chroma version is available for €60. Although not as comfortable as the Zowie, the DeathAdder's sensor is flawless, tracking movement and clicks with pinpoint accuracy.
This makes the DeathAdder perfect for real-time-strategy (RTS) games such as StarCraft 2 where these two functions are essential.
DPI settings range from 100 to 10,000, ensuring settings are available for all preferences. DPI stands for dots per inch, allowing users to adjust the mouse's sensitivity to a faster or slower pointer speed.
The software allows players to create different profiles for different games, featuring customisable buttons, lighting and sensitivities, perfect for someone wishing to play multiple games.
Logitech G403
Logitech, the creators of the legendary MX518 mouse, were one of the first gaming peripheral manufactures. Their Prodigy line aimed to provide peripherals for casual gamers.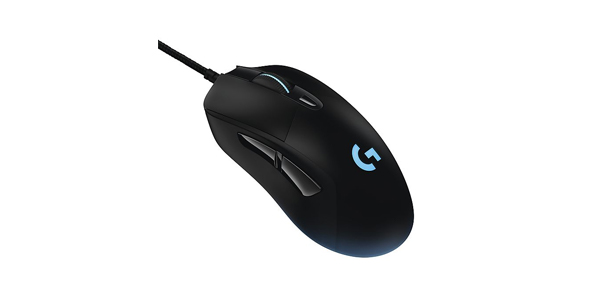 The G403 keeps things simple, regarding style and software. Logitech has released both wired and wireless versions, with the wireless version costing more.
On Logitech's gaming software users can change the DPI from 200 to 1200, the illumination colour of the mouse and create individual game profiles. Although its competitors are equally user-friendly, its robust design, quality scroll wheel and side mouse buttons, make it stand out from its competitors.
The best gaming keyboards available
Mechanical keyboards have become essential for eSports players and with varying switches available, picking the right one is crucial.
Razer BlackWidow
Razer's BlackWidow keyboard has been the go-to product for gamers since its first instalment was released in 2010.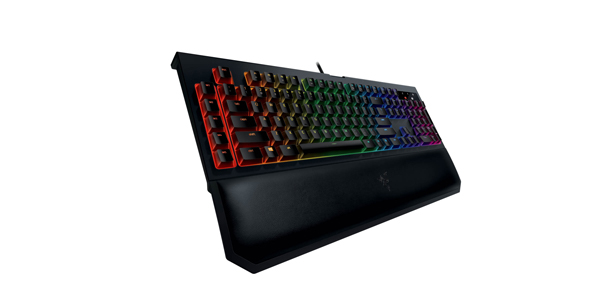 Although the latest version with Chroma keys (multiple colours) is expensive, the €150 price is worthwhile. The latest version being waterproof is a real selling point.
Compatible with Razer's Synapse software, it allows gamers to assign macro keys, link profiles to games and edit lighting options.
Instead of using Cherry switches, Razer utilises their own stiffer switches. The impact of these switches depend on player preference, but they are viable for both FPS and MOBA games.
Corsair K70 RGB Rapidfire
Despite originating as a company focusing on making DRAM for computers, Corsair have expanded into gaming peripherals, becoming one of the top high-end gaming companies in the world.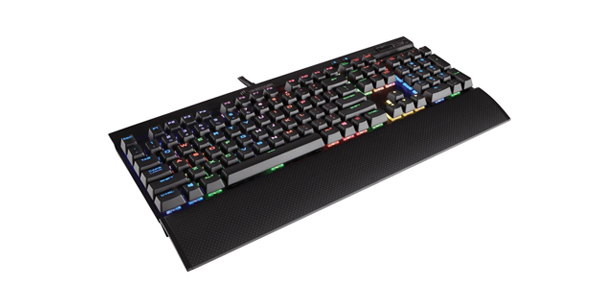 The Corsair Rapidfire's name is devised from the Cherry MX Speed switch located inside the keyboard. They require the lightest of taps to activate, which is a strength and a weakness. A strength because they are so agile and a weakness because accidentally pressing a key is common.
The textured keys are perfect for players suffering from sweaty hands, making the keyboard ideal for intense games such as CS:GO and World of Tanks.
The software, although confusing, is vast. The lighting possibilities are almost endless and the options surrounding programming macro keys and linking gaming profiles are impressive.
The Corsair K70 Rapidfire offers everything a gamer requires from a keyboard and at €160 isn't vastly more expensive than its rivals.
HyperX Alloy FPS
The HyperX series of peripherals from Kingston has made a mark on the scene few expected. Popular amongst professional players, the Alloy FPS keyboard's simple design proves looks can be deceiving.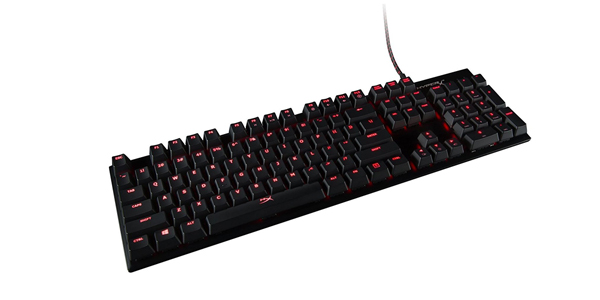 The HyperX Alloy FPS (€99) aims to be a keyboard for serious gamers, preferring a streamlined design and quality switches over beautiful flashing lights and it achieves this in abundance.
Featuring the famous Cherry MX switches, available in red, blue and brown, the keys are of the highest quality. Considering the lower price than its rivals, the Alloy offers players superior switches, for a lower price.
The keyboard utilises plug-and-play, ensuring users avoid learning complicated software or spending time adjusting lighting.
For users preferring keyboards with software, features and RGB lighting, the Alloy is not for you. However, gamers preferring a simple keyboard with quality switches will adore this offering from Kingston.
If you are interested in learning more about eSports, go back to our eSports betting hub.