The International 10 is a unique event in many ways but one of the most interesting aspects of it from a betting perspective is the smorgasbord of side markets. Originally inspired by the in-game compendium, there are almost fifty interesting and unconventional markets available, with more being added as the event draws near.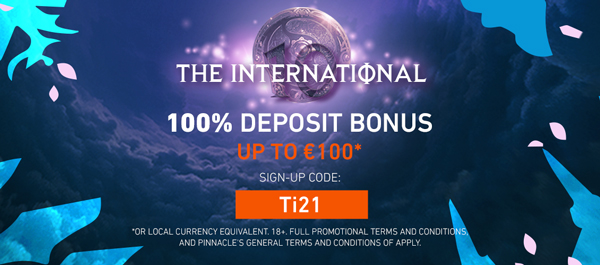 What is the International 10?
The International 10 (TI10) is the premier tournament of the Dota 2 circuit. Handing out prize pools upwards of $40 million on a regular basis, TI is the pinnacle of esports. The huge prize pool and intense pressure creates a tornado of creativity and causes changes to the meta during the tournament. To help make sense of this chaos, below is Noxville's review of Pinnacle's prop markets for TI10.
The International 10: Hero props markets
In the Heroes markets, there are options to bet on which heroes will appear at the top or bottom in various statistical categories including kills, assists, deaths, pick-rate, win-rate, GPM, etc. These require some strong guesswork on how the metagame at TI will develop. I'm currently keeping my eye on Batrider to be the most banned hero (4.23*) as the hero is currently number one for being banned over the last 250 professional matches and always has a very warping influence at large-scale events.
There are also specific head-to-head matchups in the Outright section. For these, you simply have to pick which team will place higher, allowing more fine-grained power ranking analysis. As it stands, I like the look of Evil Geniuses (1.609*) over OG (2.230*) and Quincy (1.840*) over Alliance (1.900*), both playing on October 7. OG might have seemed strong in the EU qualifiers but I don't know how that will translate to a more international event and Alliance seemed to be having a rough time towards the end of the DPC season.
Check out Noxville and co. on the Pinnacle Podcast: TI10 edition
The International 10: Team Futures markets
There are a variety of Team Futures and Players markets available too - including repeat winner, which team in each region will perform the best, and head-to-heads between players in various stat performances. The top team in each region category is what tempts me the most. I would favour Virtus.pro (1.272*) over Team Spirit (3.520*) to be the top CIS team and maybe T1 (1.343*) over Fnatic (3.070*) to be the top SEA team. The value isn't huge in these markets but my confidence in VP and T1 entices me.
In the next few days, information on the specific allocation of teams into groups as well as format information should be released. Once that happens, there might be a shake-up in the odds as various markets are adjusted to reflect the new information. This information could heavily affect some markets and possibly new markets may be added. Be sure to check back here for more content coming out as we cover The International 10.
The International 10: Other markets
Some more unique markets offered by Pinnacle include the highest GPM head-to-heads. Do you think Artour "Arteezy" Babaev (1.344*) will have a higher average GPM than his former teammate Syed Sumail "SumaiL" Hassan (3.070*). Or will Tal " Fly" Aizik (15.11*) secure the most assists in a map in his Support and IGL role or will David "MoonMeander" Tan Boon Yang (26.19*) garner more success from the 4 position? Bet on these TI10 markets and more, only with Pinnacle.
*Odds are subject to change.