After a swift 144 games of The International 10 Group Stage matches we are now just a few days away from crowning the next world championship Dota 2 team. All the matches are best-of-three except the first round of Lower Bracket and the Grand Finals (best-of-five).
The Bottom
When looking back to evaluate our predictions in the group stage preview, we did pretty excellently. The four teams we expected to be at the bottom (SG Esports, Fnatic, Thunder Predator, Alliance) essentially ended up there, however, Fnatic tied with Elephant in games won but placed above them because of their tiebreakers (which is basically irrelevant since 7th is no different from 8th). SG Esports and Thunder Predator were the ones to go home in tied last place, earning a cool $100k each.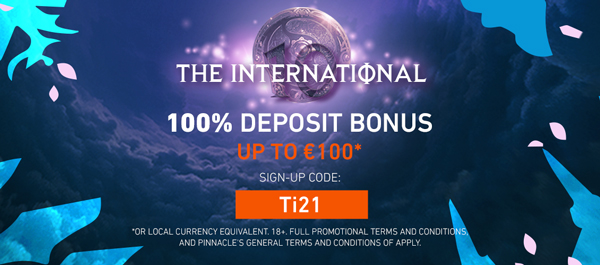 The Top
Towards the top it was acceptable: PSG.LGD and Team Secret came top of their groups, but Evil Geniuses were shockingly disappointing in theirs - ending 6th. Vici Gaming, Invictus Gaming, and Virtus.pro looked great - all with a strong range of performances and unique styles (VP showed off some of their experimental drafts along the way). As mentioned in the preview, Aster was affected by COVID - which ultimately forced them to play with a substitute for Day 1. They went 0-4 with their sub, and it turns out they were unable to come back from this poor start to get into the Winner's Bracket.
Everyone Else
Along with Evil Geniuses, the other shock disappointment was Elephant. Despite moments of brilliance, their results lacked the consistency required to excel in the TI groups. Their penalty is now a best-of-one decider against Evil Geniuses where the loser goes home with $600k, and the winner carries on fighting with a guaranteed $800k takeaway. With Elephant fading, it wasn't Quincy Crew or beastcoast who took that open spot in the Upper Bracket, but rather Team Spirit. They are in my eyes the most underrated team of the Group Stage.
The Starting Matchups
    

Team Secret and OG meet for the first time at The International - fan predictions seem to wildly favour OG but I think the series is much closer than that.

    

Undying might be somewhat flattered by a 9-7 game score, especially since they were one of the teams to 2-0 Aster during their Day 1 woes. They play Fnatic who didn't look great - but all best-of-ones are scary.

    

Quincy Crew are up against Aster who look to be bouncing back - and could be the closest of the Lower Bracket matchups.

    

Beastcoast are certainly favoured against Alliance for their matchup, the final one of the best-of-ones.

    

Virtus.pro vs Vici Gaming could go any way, and Virtus.pro's draft is going to dictate so much about how the game is played. If Virtus.pro keeps it together they're the favourites.

    

T1 beat all the teams who placed below them except EG, as well as beating VP (who placed above them) - acting as a firm barrier between Upper and Lower Bracket. Their reward is a meeting with LGD.PSG who remain firm tournament favourites.

    

Evil Geniuses vs Elephant, as discussed above.
Beyond Day One
Secret vs OG could be the most pivotal match in many people's compendium predictions - the winner has a huge advantage in bypassing much of the Lower Bracket shenanigans. Overall LGD remain the favourites, and IG, VP, OG, EG, and Secret are the only teams who I think can challenge them for the title. Of those, EG are sidelined on a Tolkienesque path through the Lower Bracket from which they may never emerge. The teams involved in the tougher matches of the Upper Bracket have a safety net if they lose (and also avoid all best-of-one matches), but I favour them heavily over all the lower bracket teams except for matchups with EG. If I had to predict a final right now it'd probably be LGD vs Secret - but each of IG, VP, and OG could make a case for their team to be considered. Or perhaps a complete underdog comes to take the title!
The International is this chaotic, beautiful, and emotional rollercoaster - nobody can really predict and prepare for every twist and turn, the only guarantee is excellent Dota.