The groups have finally been announced for The International 10 (TI10)! So we had the Dota 2 stats man Ben "Noxville" Steenhuisen share his thoughts on how the group will go down at the $40 million tournament.
Whilst there was nothing too surprising in the announcement, it does give the final piece of the puzzle required to analyse each of the groups and make some predictions on how we expect the group stage of the tournament to play out. Remember that each group has nine teams, who all play a two-game series in a round robin format. After that, the bottom team (the team with the least games won) is eliminated and the remaining eight teams are split up. The top four will be put into an upper bracket, and remaining four will go into a lower bracket.
Leaders of the Pack
My three favourite teams are Evil Geniuses (Group A) and PSG.LGD and Team Secret (Group B). With PSG.LGD as the overall favourites in the group, it might seem weird to see Team Secret in the same group as them; however, this has benefits going into the playoffs, since they are guaranteed to not meet in the first round.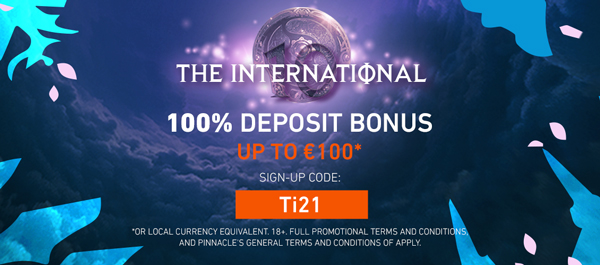 Catching up
Elephant, Virtus Pro, and Vici Gaming are what I consider to be the strongest next three teams, and they're also split between the two groups, with Virtus Pro in Group A and Vici Gaming and Elephant in Group B. This makes it seem like Group B is way more stacked than Group A, having four of the six strongest teams (in my opinion), and it certainly feels like it will be an difficult task for teams like Quincy Crew or Team Spirit to sneak into the upper bracket from Group B.
Two weeks ago, Group A's upper bracket key contenders would've been Invictus Gaming and Team Aster. More recently though, members of Team Aster tested positive for COVID-19 and will be playing remotely from their hotel room. Obviously this isn't an ideal situation for them (and not how they'd want to spend their TI), but hopefully it won't have a severe impact on their performance.
What about OG?
With Aster's situation being less than ideal, there are a few teams who could try to sneak into the top four from Group A ahead of them. OG are always a force to be reckoned with at The International, bringing their own unique style and energy to the game. Their DPC wasn't spectacular though and they only snuck into TI 10 via a final regional qualifier, where they had an epic final against Tundra. Disaster struck just a few weeks ago when their Off-laner Sebastien "Ceb" Debs had a medical emergency involving his eye. He had surgery on it and despite a substitute being found, he has indicated he will be playing after all. Will this hurt the OG spirit, or just enhance their comeback power?
Avoiding Relegation
During the build-up to TI 10, I've not been a fan of Fnatic or SG Esports; however, they're both in the mysterious Group B so at least one of them will avoid group stage elimination! Thunder Predator and Alliance are the teams statistically considered to be most at risk in Group A, although Alliance do have OG (who they are 6-1 against this year) in their group who they could try to bully.
Final Thoughts
Based on all the data available in the form of DPC Leagues, Majors, and third-party events, the groups seem relatively balanced. Whilst Group B's strength limits the upset potential for some teams much more than in Group A , the playoff bracket is where the real power of TI kicks in. Every game is important and a small mistake could cost millions of dollars.