The competitive scene of each game is very different. It is critical to understand how the scheduling affects not only the players, but a bettor's ability to find opportunity. This article will look at how the CS calendar operates in its current state, broken into two parts and covering the top level of the scene first.
The CS:GO circuit
As Counter-Strike: Global Offensive is owned and developed by Valve, their professional scene is very open, which is a deliberate decision from the company.  There is no one league or tournament structure governing all professional CS players, or even just the top ones. What exists instead is a loose assembly of competing tournament organisers trying to jam their events into a crowded schedule.
Everyone in the CS community, from Valve to the pros and all the way down to the casual player base, hold the Majors as the biggest events on the calendar.
The best way to analyse which teams compete at which tournaments is to look at the prize pool. Many fans, followers and bettors prefer to think of teams in terms of tiers, although it is more useful to think of the events themselves in this manner. For every tier of tournament which suits the bettor, they should work on all of those events through the entirety of the calendar. This will ensure maximum opportunities to exploit the market as often as possible.
It is much easier to continuously work with the same pool of teams and familiarise oneself with their maps, form and pricing in comparison to the field in hundreds of contests over a season, than to pick and choose based on a volatile hierarchy of which team you think is better on the day.
Due to the volatility of the 2020 schedule in all sports, I will not use this year's structure to display the sample of what one can expect. While the volume of events is not too different, the online nature has meant one or two-week tournaments have spanned twice that length of time. The other issue with the 2020 circuit is teams have been split regionally throughout the duration of each event.
Different tournament classes
CS:GO is the most thriving esport, based solely on the quantity of tournament organisers. In 2019, according to Esports Earnings this FPS held 823 events with 3,889 different players. That is about 100 fewer competitions than the other top five esports in 2019 (Fortnite, Dota 2, PUBG, Overwatch and League of Legends) combined.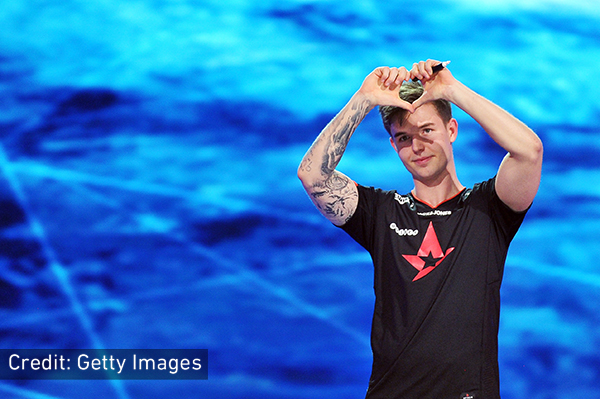 A couple of titles doled out more money over those twelve months – Fortnite and Dota 2. However, there is important context here. Fortnite awarded just over $36,000,000 at a singular event featuring 200 players, with almost a quarter of that prize money going to eight. Similarly, Dota2's crown jewel The International was responsible for nearly 75% of prizes handed out in 2019, with over $15,000,000 of it going to five players.
Until ESL One Brazil was announced, there has not been a single CS tournament to award more than $1,500,000 in prizes. The only event to do so was WESG 2016, which crowned Team EnVyUs (KennyS, NBK, Sixer, Apex and Happy) as the champions in January 2017. This means not a single CS tournament has ranked in the top 40 in prize money, despite this game awarding more than all other titles sparing Dota 2.
Why is this relevant? The variety of tournament prize money being spread far more equitably across the Counter-Strike scene allows for more opportunity for bettors, due to the sustained commitment from pros. This is why, despite having less investment overall in the game, it had almost double the players than every other major esports title.
Top tier events: $1,000,000
Everyone in the CS community, from Valve to the pros and all the way down to the casual player base, hold the Majors as the biggest events on the calendar. Occasionally, arguments are made for events such as IEM Katowice or ESL One Cologne being more prestigious due to their history. However, that is only because these cities previously held multiple Majors themselves and are thus large enough to see numerous observers make the trek there annually.
The most selective a bettor could possibly be is to work on only the Majors, of which there are usually two per year. In 2019, those events were IEM Katowice in February and StarLadder Berlin in August and September. Of the final sixteen teams, thirteen were the exact same at both tournaments. BIG Clan, HellRaisers, Complexity and Cloud9 were replaced by DreamEaters, North, CR4ZY, and mousesports six months later. Furthermore, even five of the final eight playoff teams were the exact same, with only FaZe, NiP and MIBR missing in place of Vitality, AVANGAR and NRG.
In terms of opportunity, you would be looking at between 120 to 150 matches to choose from, with the majority being best-of-three series.
$500,000 tournaments
In 2019, there were 10 tournaments which awarded more than half a million dollars to its competitors. Of these, four were from prominent tournament organisers ECS and ESL. Until Flashpoint, these two held biannual seasons where the majority of the exact same teams competed in both. The other long time tournament series in this prize range is StarLadder's StarSeries i-League. It is an Eastern Europe-based outlet that hosts the majority of their tournaments in the CIS region and Asia.
The best way to analyse tournaments is to look at the prize pool. For every tier of tournament which suits the bettor, they should work on all of those events.
Scheduling wise, no tournament organiser in this bracket wishes to hold their event in the same month as a Major. Given the amount of investment, which really only lacks the support of Valve, these tournaments do not want to be overshadowed by a slightly bigger competition. In 2019, the schedule reflected this with StarLadder holding their two events in April and October and both ECS and ESL running their two seasons in June and December. Other tournament organiser heavyweights EPICENTER and BLAST also held their final events of the year in December.
A tournament that should be singled out is WESG, which is infamous for having the biggest prize pools in esports while holding some very peculiar nationality rules. However, the field of teams is drastically different from the rest of the calendar. If we include their matches in our sample, then 60 teams competed at those ten $500,000 tournaments. Without WESG, that number is just 39.
That means less than 40 teams competed at the top 1% of events. Additionally, only about 75% of those played more than five maps. To slim it down further, only 21 of those teams competed at more than one event. Out of the 39 teams that took part in the top events, ten teams (Fnatic, MIBR, Evil Geniuses, mousesports, Liquid, NiP, Vitality, Natus Vincere, G2 and Astralis) played more maps than the other 29 combined.
Many of the teams making deep tournament runs also finish in the top 16 at the majors. Therefore, it is not a very far leap to go from working on events with prize pools of $1,000,000 to those of $500,000. In fact, I recommend doing so. Additionally, there is nothing wrong with only betting on matches between teams that you are incredibly familiar with.
If a team such as Panda only qualifies for one Epicenter tournament, then there is an incredibly high likelihood they do not make it past the first elimination match, let alone the group stage. If you are familiar with them from their regional scene and have a good concept of where their map pool lies in relation to the competition, then by all means take a shot. There is also nothing wrong with determining that it is not worth the time to invest in a team when you may only have the opportunity to bet on no more than three maps in the whole calendar.