To be a successful bettor you need to have the most accurate data available. Researching player or team statistics is important, and following the correct Twitter accounts can also give you this and an edge over the bookmaker. What are the best CS:GO Twitter accounts to follow? Read on to find out.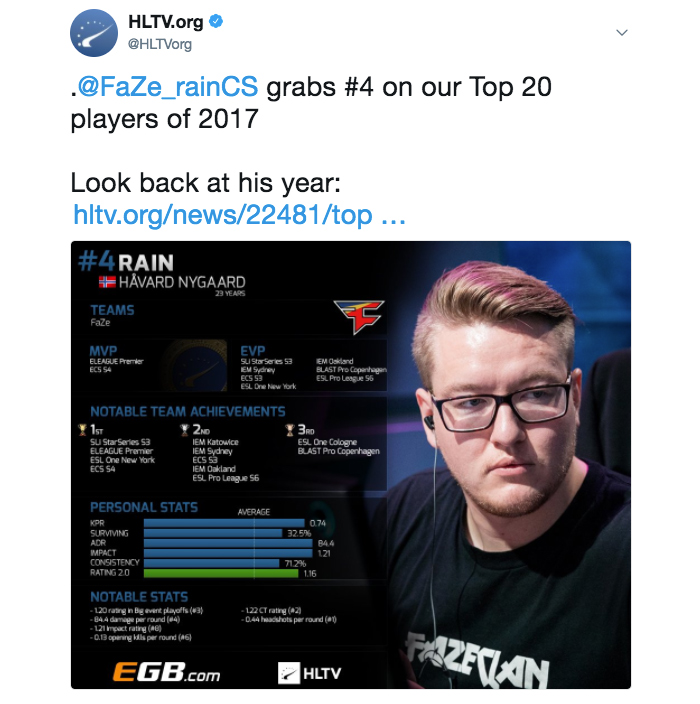 HLTV has the most complete list of stats available for all CS:GO players, teams and matches. Rankings, forums, upcoming events, videos and interviews are just some of the features available on this website that you can find through their twitter. If you want to be successful at betting on CS:GO matches then you need to know this site and Twitter like the back of your hand.
This is the official Twitter account for all the tournaments that ELEAGUE run throughout the year. Information related to different events will be posted on this account before any other and for that reason alone, following this account is useful for CS:GO betting.
When TyLoo pulled out of the Boston Major at the start of 2018, @ELEAGUETV were the first to bring us the story, highlighting the importance of their role in the eSports Twittersphere.
If you wish to view current, previous and upcoming events in a clear, concise and accurate way then following this account is a must. Although the feed itself is primarily updates, the Liquipedia website is a go-to source of eSports information. Up-to-date rankings, prize money breakdowns, competition formats and player profiles can all found here.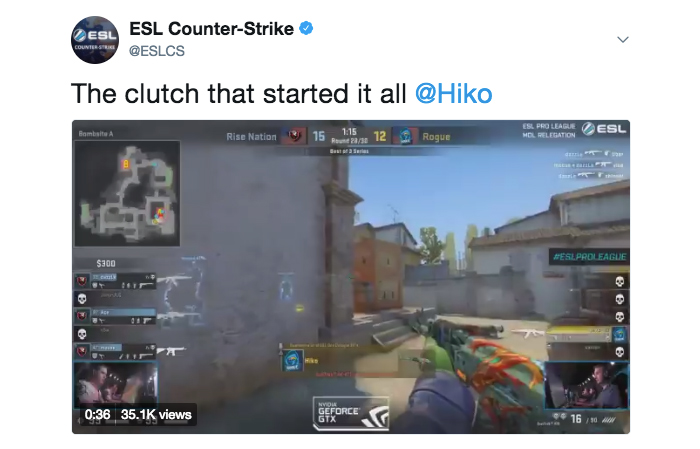 ESL (originally Electronic Sports League) is one of the largest leagues in eSports. This account tweets exclusively about CS:GO, with a primary focus on the EPL (ESL Pro League). In-game video clips, updates on results, photos from events and much more will be posted on @ESLCS. If you're analysing the ESL Pro League odds, you need to be following this account.
This is the main Twitter account for the CS:GO subreddit. Re-tweeting the newest and most popular threads throughout the day, this CS:GO Twitter account gives bettors a clear idea of everything that is going on in the world of Counter-Strike. Articles, videos, tweets and discussions are just some of the important pieces you will gain access to from this account.
This is the COO of HLTV and he is incredibly active on Twitter. Posts detailing stat breakdowns from events on a day by day basis. These breakdowns include KPR, ADR, DPR, Ratings, K-D and much more. Having detailed stats at a moment's notice can really provide you with an upper hand over the bookmaker during events when the time between games is small.
This account will tweet general news about NA CS:GO including interviews and recaps of events. Following links to the forums on their website is also useful as you'll find news posts, rankings, links to streams, latest results, upcoming matches and much more. Dust2us is a key CS:GO Twitter account for someone who follows the NA CS:GO scene and would like to be successful at betting on it as well.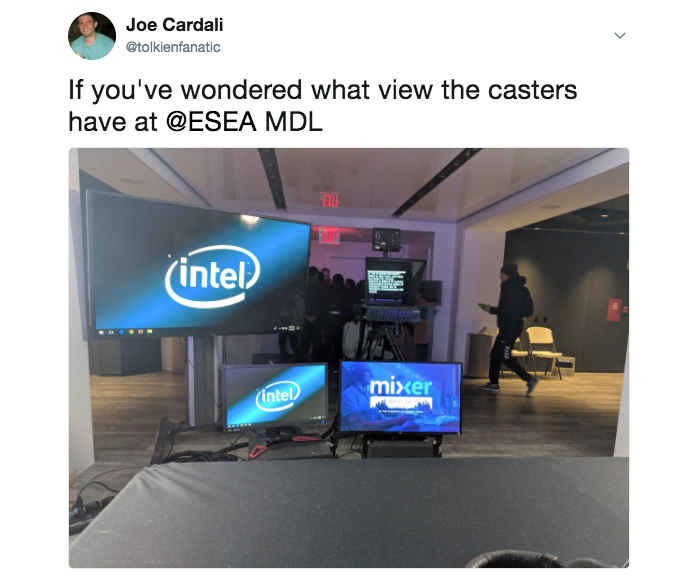 Joe Cardali (@tolkienfanatic) is the Co-owner of dust2us and a HLTV contributor. He re-tweets lots of useful posts and articles from all over the CS:GO scene. If you wish to know about all the goings-on in the world of Counter-Strike,  following this account is definitely worthwhile. Using a range of sources also adds variety to the type of content posted.
The ECS or Esports Championship Series is one of the biggest leagues in the CS:GO calendar. Organised and ran by FACEIT and YouTube, the legendary series has a prize pool of $3.5 million (its most recent LAN finals were held in Cancun at the end of 2017). Sure to return for a fifth season, this twitter account will keep you in the know of everything happening before and during the next season of this tournament.

Did you ever have that friend who knew things before they happened and seemed to have eyes and ears everywhere? Well, that is this account. Having accurate information about roster moves or drama within a team before betting on a match is one way to get an edge over a bookmaker. Not only that, it can also help you to save your blushes and help you avoid betting on a team in a game when you know there are other factors affecting their performance.
To learn more about eSports betting, follow @PinnacleEsports on Twitter.