For the IEM Rio Major 2022, we take a look at some of the teams participating. We'll analyse how they secured their spot at the major and what may lie in store for them at the tournament? Up next in this series of team previews are the North American Team Liquid, with their legendary IGL Jonathan "EliGe" Jablonowski.
Team Liquid are the undisputed kings of North American Counter-Strike. Although they haven't gotten a major championship win, they are the only NA team to win the Intel Grand Slam and were dominant during an era where only Astralis could cast a shadow on them. Liquid have been top contenders in the game for the last four years and always seem to find a way back to being a competitive team against EU and CIS teams.
Team Liquid dropped off in form during the online era of CS:GO. On LAN, they had achieved incredible victories at IEM Sydney, Dreamhack Masters Dallas, ESL Pro League Season 9, and ESL One: Cologne. This run of success during mid-2019 was a marvel. In just 63 days, Team Liquid won the Intel Grand Slam; a record that will possibly never be broken. However, this wasn't always going to last.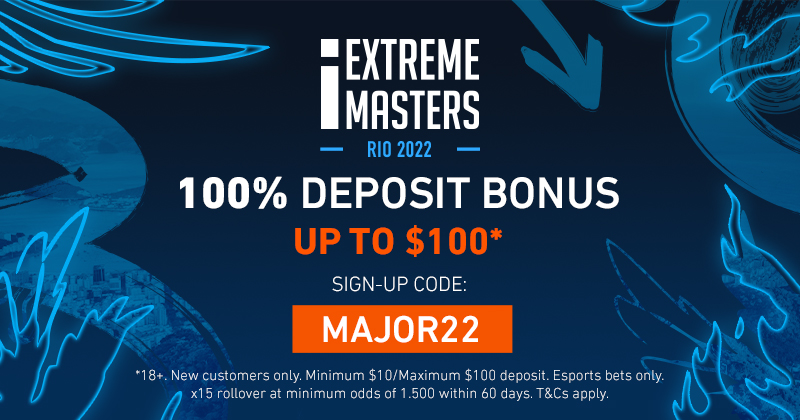 An unstable period
COVID-19 hit and Team Liquid struggled to gain results when their top competition was overseas. A poor run of results led to the departure of Russel "Twistzz" Van Dulken, who was a catalyst for Liquid and his duo Jonathan "EliGE" Jablonowski. It wasn't long before Nicholas "nitr0" Cannella looked to depart for Riot's new first-person shooter game – VALORANT.
Over the next year, Liquid tried out a new coach (Jason "moses" O'Toole) and brought in legendary players to replace what they lost in "Twistzz". Gabriel "FalleN" Toledo spent almost a year trying to lead the line-up but fell short. After this period, Liquid also saw the departure of Jacky "Stewie2K" Yip. The team replaced him with another legend, Richard "shox" Papillon, and "nitr0" re-joined the roster, along with a young AWPer called Joshua "oSee" Ohm.
Failing to make things work with "shox", the team were left with four players: "nitr0", Keith "NAF" Markovic, "EliGE" and "oSee". With the core still intact and a 0-3 performance in the Legends stage of the PGL Major Antwerp, Liquid spotted an opportunity.
YEKINDAR joining their ranks
Each major brings about a series of roster shuffles across the CS:GO scene. Changing straight after a major means you give yourself as much time as possible to prepare for the next one. Another team that didn't perform particularly well at Antwerp were Outsiders and their star player, Mareks "YEKINDAR" Gaļinskis, was looking for a new opportunity.
Liquid had permission to use "YEKINDAR" as a stand-in for IEM Cologne 2022 – one of the biggest events of the year. Nobody was expecting much from Liquid, which is why it shocked everyone when they made a lower bracket run into the playoffs. Unfortunately, they didn't make it much further, but the results continued to improve.
Liquid then qualified for the BLAST Fall Final 2022 and made it to finals of ESL Pro League Season 16, narrowly missing out on the victory in a thrilling best-of-five series that went the distance. Things looked great with the Rio Major RMR just around the corner. The bad news for North America was that only one team from their region was going to be able to obtain a spot in the Rio Major Legends stage.
Getting that North American Legends spot
This is due to the way ESL award each region slots, based on the number of teams that make the Champions stage from that region. Not only would Liquid have to go 3-0, but they would also then have to play another best-of-three match against the other 3-0 team to obtain the first-place prize.
"EliGE" and "NAF" were up to the challenge, being among the top-eight performing players from the Americas RMR. They easily dispatched TeamOne in the first round and secured an overtime victory against MIBR. Complexity awaited them in the battle for 3-0. Liquid looked to take the series 2-0 with a 14-7 lead on Overpass, but they returned to their old ways and taught "YEKINDAR" something about the famous Liquid choke, losing the map 14-16. They regained composure on Ancient and took the third map to win the series. To gain the Legends stage spot, an unexpected Evil Geniuses would be their opponent. Two very close overtime games later and Liquid had won the series 2-0, being awarded the spot in the Legends stage.
All of this has resulted in Liquid climbing the HLTV World Rankings, to find themselves in third. This is impressive given the start to the year they had. Liquid will look competitive in Rio if they can keep composed. Will they be able to win the NA region their second major?