For the IEM Rio Major 2022, we take a look at some of the teams participating. We'll analyse how they secured their spot at the major and what may lie in store for them at the tournament? Up next in this series of team previews are the Swedish team Ninjas in Pyjamas, with their new IGL Aleksi "Aleksib" Virolainen.
Ninjas in Pyjamas have one of the richest histories in CS:GO. Not only has the organisation won about every S-tier event there is to win at least once, they're also famous for their 87-0 LAN winning streak.
Over the years, they've been home to some of the best players to have ever participated in the game's competitive scene. With names like Christopher "GeT_RiGhT" Alesund, Patrik "f0rest" Lindberg, Adam "friberg" Friberg, Dennis "dennis" Edman, Nicolai "dev1ce" Reedtz, and even Oleksandr "s1mple" Kostyliev, if you count the one-time stand-in appearance at ECS Season 3.
Having parted ways with many of these legendary names, the team have gone through change after change trying to regain trophy-winning form. It's strange to think that Fredrik "REZ" Sterner is now the team's longest-standing player, with just over five years on the team. Richard "Xizt" Landström was still on the line-up when he joined in 2017.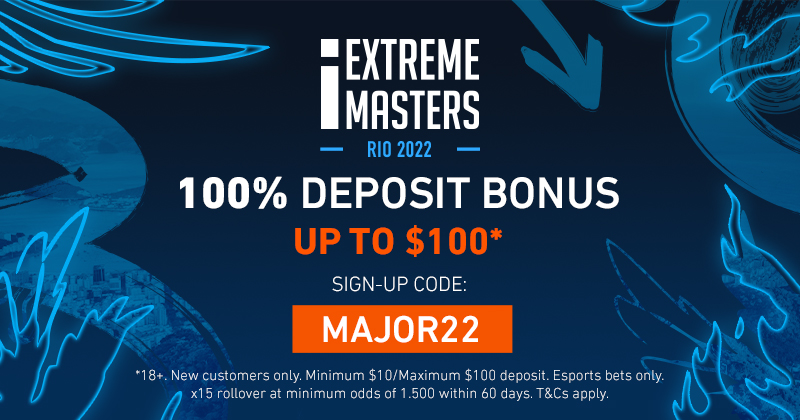 The stand-in era
The roster has been a major talking point for NiP across 2022. Questions have been asked regarding the whereabouts of "dev1ce", a player that cost the organisation somewhere in the region of $1,000,000. Losing their million-dollar man removed NiP from talks as serious title contenders. A win at IEM Fall: Europe 2021 showed promise for the young roster under their new leader Hampus "hampus" Poser.
This sparked the era of consistent stand-ins for the Ninjas. If they weren't trying to find a replacement for "dev1ce", it was one of the other players who had caught COVID or where unable to travel. It was never a certainty that the main roster would be playing at the event scheduled or whether they'd pick a player from their academy team and hope to make the playoffs. And somehow, they did make the playoffs at multiple events.
NiP Magic
The strangest thing about NiP is that no matter the roster changes, they seemed to find a way to make the playoffs at events, even when they knew they shouldn't have a chance. This spans back much further than the current iteration of the roster and became known as 'NiP Magic'. Even when asked about it recently, "f0rest" said on Duncan "Thorin" Shields' reflection series "because of the qualities of the individuals we had in the team we were able to pull it off."
But individuals can only take you so far, Mathieu "ZywOo" Herbaut and "s1mple" are prime examples of this – it took years to fit players around them who could also perform.
Leading up to the RMR, NiP had been struggling to find results with Patrick "es3tag" Hansen being the team's AWPer. They went out in the group stage at IEM Dallas, IEM Cologne, and ESL Pro League Season 16. Across these three tournaments, they averaged a 36% win rate on their T-side. EPL was a significantly bad result for the Ninjas, as they only achieved two wins in their final two games after switching up the AWP role mid-tournament.
If we can say anything about NiP, it's that they give the analysts lots to talk about. Failures at these events made it evident that the Ninjas had run out of ideas and changes were needed. Just not the changes many were expecting.
The signing of Aleksib
In early August, NiP signed Aleksi "Aleksib" Virolainen to replace Nicolas "Plopski" Gonzalez Zamora. This caused confusion for many as it didn't solve the AWP problem. The aim of this move would be to unleash "Hampus" as a star rifler, put Patrick "es3tag" Hansen in a supportive role and make "REZ" the AWPer on a permanent basis. Remember what I said about NiP giving the analysts a lot to talk about… well, they've had their fair share of comments about these changes.
Dropping out of EPL so early gave the team just under two months to prepare for the European RMR – possibly one of the most important and competitive events of the year, giving winners from each region a place at the major. NiP shocked everyone, taking down Astralis, Bad News Eagles, and Cloud9 to go 3-0 and secure a spot straight into the Legends stage. This was impressive for the line-up that some didn't even expect to qualify.
NiP are going to need to make the playoffs if they're going to prove they can be title contenders with a roster that seems like they're pulling names out of a hat for roles. The individual talent is apparent across this roster, but will NiP prevail against the world's best? The fans will surely be hoping for some of that famous 'NiP Magic' to happen.