For the IEM Rio Major 2022, we take a look at some of the teams participating. We'll analyse how they secured their spot at the major and what may lie in store for them at the tournament? Up next in this series of team previews are the international team FaZe, under the watchful eye of Finn "karrigan" Andersen.
FaZe Clan are the ultimate European mix in CS:GO. Not only do they have great leadership but also an abundance of raw skill. Players have flooded in and out of this organisation as they've tried to obtain a singular goal – win a major championship.
Over the years, FaZe Clan have been one of the most competitive teams in Counter-Strike. You'd expect nothing less, having been home to the likes of Olof "olofmeister" Kajbjer, Filip "NEO" Kubski, Ladislav "GuardiaN" Kovács, Nikola "NiKo" Kovač, and Marcelo "coldzera" David, and many other greats.
Even with these names, it took FaZe six years to finally achieve a major championship title. That's not to say they weren't winning in other tournaments. They won at ESL One New York 2017, ELEAGUE 2017, ECS Season 4, and multiple BLAST events. It wasn't until this year that FaZe really started to dominate.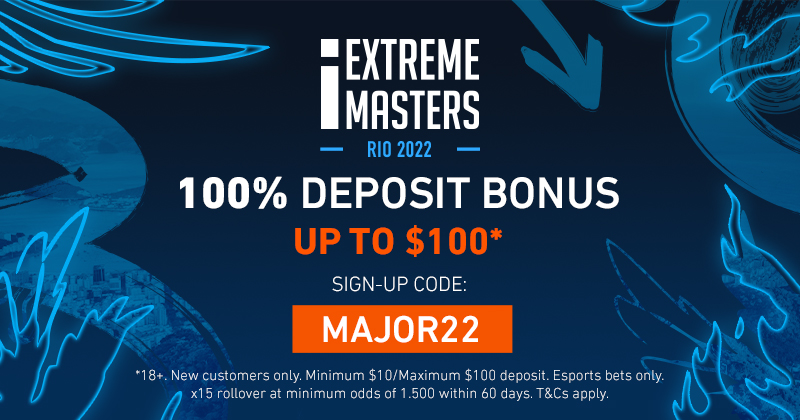 The benching of "karrigan"
Prior to their impressive 2022 results, FaZe were known very much as the team that threw a 15-11 lead to give North America their first major championship. As the favourites going into the 2018 ELEAGUE Major, Cloud9 should have stood no chance against this European powerhouse. The team, featuring "GuardiaN", Håvard "rain" Nygaard, "olofmeister", "NiKo" and Finn "karrigan" Andersen, just couldn't keep it together. Over the next few years, many of these names left the team and some stars were dropped in and out of the roster in the hope to find the performance level they needed to win a major.
The benching of "karrigan" caused leadership problems that saw "NiKo" move into the IGL role, only for that to field even fewer results at S-Tier events. It was "karrigan" who began winning with his new team, mousesports (the team "NiKo" used to play for). It was here that "karrigan" took a team of young players – including Robin "ropz" Kool – and gave them a stage to shine on.
Fast forward two years later and the FaZe roster looks entirely different. No "NiKo", a benched "olofmeister" and the signing of Canadian star Russel "Twistzz" Van Dulken. It wasn't long before they realised that they needed new leadership and, fortunately, they knew the perfect man for the job.
The return of "karrigan"
In early 2021, FaZe reacquired "karrigan". The roster now stood as "karrigan", "rain", "coldzera", "Twistzz", and Helvijs "broky" Saukants. Unfortunately, the team were still unable to achieve the results they were after. Another change came with "coldzera" being benched and "olofmeister" being reinstated. A failure to reach the playoffs at the PGL Major Stockholm and any other notable tournaments towards the end of 2021 was outrageous for a team with so much skill. Something was still missing.
2022 was destined to be a year full of LAN events as COVID regulations were slowly lifted around the world. FaZe wanted this year to be theirs and so they made another change. Estonian star "ropz" was signed from mousesports, a player "karrigan" had become quite familiar with. Could this be the piece they were missing?
Well, it was difficult to judge initially. A BLAST event with an incredibly convoluted structure saw them finish 1st-3rd. IEM Katowice was next up, and disaster struck – "ropz" had contracted COVID. The team quickly looked for other options and managed to get Aussie star Justin "jks" Savage as a stand-in.
The road to success and winning the Antwerp major
Not only did "jks" have to stand in for "ropz", but once FaZe had made the playoffs it was "rain" who then also contracted COVID. Across one tournament, "jks" was given two roles to play and did it like a champ. FaZe won IEM Katowice with a stand-in. They didn't slow down after this win. They won ESL Pro League Season 15 before setting their eyes on the PGL Major Antwerp.
FaZe qualified 3-1 through the Legends stage and went on to beat NiP and Team Spirit to meet NAVI in the final. The best two teams in the world were in the final and FaZe took it 2-0. After six years in FaZe Clan, "rain" had finally won a major championship, and was awarded the event's MVP. Not only had "rain" finally won it after his heartbreak at the Boston Major, but he had also won it with "karrigan". FaZe looked as if they would dominate for the rest of the year. They almost have, with another win at IEM Cologne and first place at the European RMR A.
Although it must be said that FaZe have slowed down since their major championship win, failing to make the top four at Dallas, BLAST Premier: Spring Finals, and ESL Pro League Season 16. This leaves the major wide open. FaZe securing a slot in the Legends stage will give them time to iron out any issues they have been struggling with in the latter half of the year. Not only could this be FaZe Clan's second major championship if they win, but also their first Intel Grand Slam. There's a lot up for grabs for FaZe in Rio.