Since its release in 2012, and the franchise's history dating back to 1999, CS:GO has had a vibrant professional esports scene. In that time we've seen a number of players hit the top echelons of play. We'll investigate a few of these players, both from history and of the present day.
What makes a player one of the best?
There are many potentially different ways of figuring out how a player can be one of CS:GO's best. Generally it's a fairly opinionated question, with each person having their own criteria to base their decisions of.
AWPer s1mple has been widely touted as one of the greatest prodigies Ukraine has ever produced in the Counter-Strike series.
The main aspect people tend use is the output of each individual player. Players who rack up high numbers of kills and assists, those regularly known as the star players, easily rocket up to the top of contention in such lists. While not the only aspect, it tends to be the main one used in most top player lists, such as HLTV.org's yearly top 20.
Another strong source to use when curating such a list is tournament success. If a player is a main outlet of a team that constantly claims trophies then, potentially obviously, they are one of the best in the world. While quick peek at the trophy cabinet might not tell you everything about a player's skill, it's certainly a helpful vector to determine the competitive level of an individual.
However, both of those can tend to miss out on players that aren't necessarily at the top. Players who tend to be strong leaders, and therefore not fragging as highly, tend to get forgotten. It's not a surprise that the likes of Danylo "Zeus" Teslenko or Finn "karrigan" Andersen wouldn't immediately come to the forefront of someone's mind in a topic of the best players.
Best players from history
Before touching on some of the best players at the current time, it's worth looking back at some of the best from history. While a number of these players may still be active in CS:GO, some may be retired or acting in a different capacity, potentially working as a coach or on-stream analyst.
Notable names that haven't reached this list include, Christopher "GeT_RiGhT" Alesund, Richard "shox" Papillon, Yegor "markeloff" Markelov, Janusz "Snax" Pogorzelski, Jordan "n0thing" Gilbert and Wiktor "TaZ" Wojtas. While there is a potential for each to have been listed, the list itself is limited to just three players and thus couldn't be included without taking out names that, quite obviously, should be included.
f0rest
Patrik "f0rest" Lindberg is a potentially odd choice for this list, as there's a solid case for compatriot and teammate Christopher "GeT_RiGhT" Alesund's inclusion over him. There's a simple reason why – pure longevity. While both f0rest and GeT_RiGhT still maintain careers towards the top of global CS:GO, only f0rest has maintained a strong average performance, while GeT_RiGhT has dropped off over the past three years.
The fact that f0rest has managed to maintain his dominance long past his late 20s and into his early 30s, past the peak of the average CS player having started his professional career in 2003, has to be recognised for what it is. While he managed 1.38, 1.28 and 1.14 ratings in 2012, '13 and '14 respectively, the fact his lowest yearly average rating since then has been 1.04 must be recognised.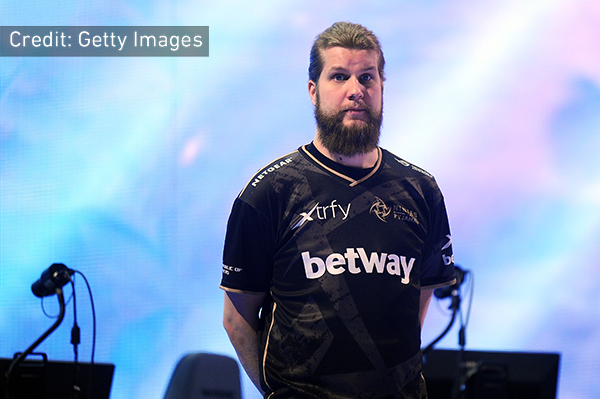 NEO
Filip "NEO" Kubski is widely recognised as one of the greatest players to have ever touched the 1.6 version of Counter-Strike. Part of Poland's historic Golden Five lineup, he dominated the original form of the game between 2006 and 2008, lifting titles at events including WCG, ESWC, IEM and Dreamhack. He managed to keep that strength into the early years of CS:GO with Virtus.pro, picking up the EMS One Katowice title in 2014 after emerging from the open qualifiers.
coldzera
Another potentially odd choice for this list, considering the Brazilian is still an active player at the higher echelons of CS:GO. Once you look further into it, however, you'll realise why. Marcelo "coldzera" David was crowned HLTV.org's best player two years in a row in 2016 and 2017, during a time when the Brazilian SK Gaming line-up was ripping apart the top tiers of CS:GO. coldzera lifted two Major titles in a row during that time with SK, being the MVP at both, including the first tournament with a $1,000,000 prizepool at MLG Columbus 2016.
However since those heady times he's no longer managed to be the star he once was. The first sign of a fading star came in the following two HLTV.org lists, a 10th place finish before being omitted entirely. His trophy cabinet would also give you the quickest clue – since the second Major win in 2016 he's been a part of just five S-Tier event winning teams, with the last being the ESL Pro League Season 6 Finals, in December 2017. If he's unable to lift a trophy by the end of 2020, then it'd have been three whole years since he last lifted a meaningful trophy.
Best players at present
Now we move on to the list of players who are currently at, or near, their peak performances. These include players who have kept a steady hold at the top of the table, either with their own strong performances or by constantly adding to an already large trophy cabinet.
Notable names not included in this list are Olof "olofmeister" Kajbjer, Nikola "NiKo" Kovač, Denis "electronic" Sharipov, Andreas "Xyp9x" Højsleth and Jonathan "EliGE" Jablonowski. Once again, this list is limited and as such can't include everyone who's approached the precipice in the past couple of years. Also, a number of these players may be seeing their powers wane, or haven't yet reached that top tier of recognition in their career just yet.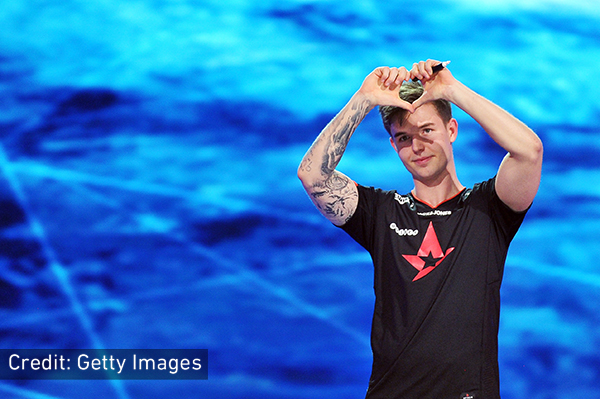 device
Dane Nicolai "device" Reedtz is the undisputed star of Astralis, and been the only player since 2015 to constantly book themselves a place in HLTV.org's top five. While the AWPer is yet to claim his, potentially rightful, place on top of HLTV's rankings, he has unquestionably been one of the most consistent players in CS:GO history. Add his four Major trophies, managing to be the MVP at two of them, then you have the makings of quite a strong player.
s1mple
Oleksandr "s1mple" Kostyliev has been widely touted as one of the greatest prodigies Ukraine has ever produced in the Counter-Strike series. He follows a great tradition of players from the country harking back to 1.6, including the likes of fellow AWPer Yegor "markeloff" Markelov. Due to a cheating ban that haunted him in the first few years of CS:GO, it took until 2016 for s1mple to take his talents to the top table.
In 2018, the year HLTV.org crowned him the best in the world, he held the unfortunate title of holding more tournament MVPs than events actually won, picking up six individual awards and only four trophies with the team.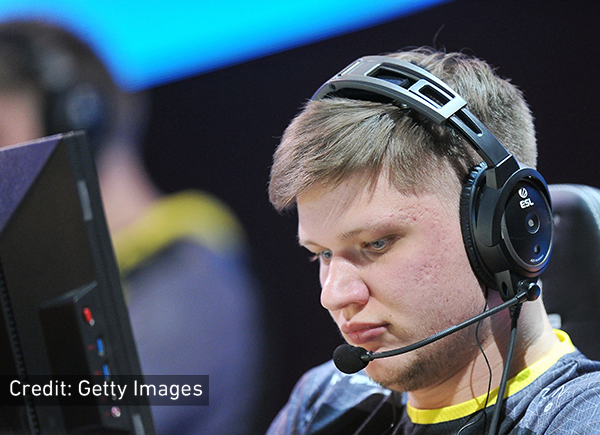 ZywOo
French youngster Mathieu "ZywOo" Herbaut created waves when he made his long awaited professional debut in late 2018. While signs were good at the end of that year, it was 2019 where he truly took his place at the top of the Counter-Strike pyramid, becoming HLTV.org's number one player of that year. The main weapon ZywOo plays with makes it three out of three for this list, with the Frenchman also predominantly picking up the AWP.
Also, similarly to his predecessor, ZywOo secured more MVP awards than trophies with his team. The Frenchman picked up MVP awards at five events, while picking up tournament wins in three of them.