Utilise Pinnacle's free content
In addition to providing the best value odds online and a unique winners welcome policy Pinnacle's Betting Resources content provides an invaluable insight for bettors and an excellent opportunity for Affiliates to retain and engage site visitors.
Our articles delve into the study of betting strategies and betting psychology, as well as providing in-depth analysis of all major sport events. Find out why you should use this free content to help make you more money, and the simple steps to using the content on your site.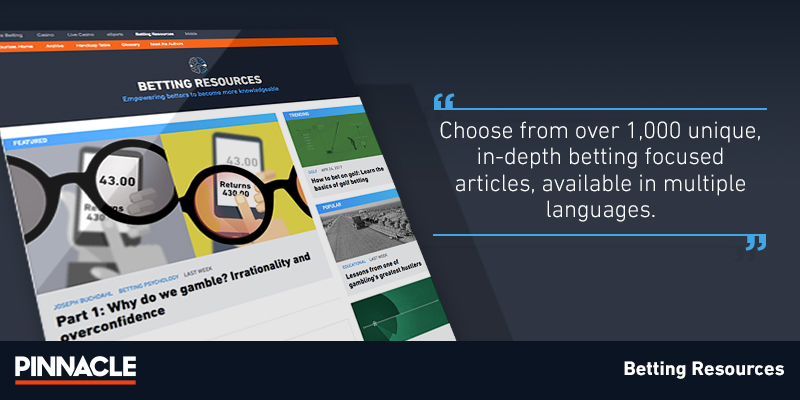 Five reasons to use our free content
Pinnacle produces high-quality content on a broad range of subjects that is trusted by top influencers within the betting industry. Featuring our content on your site will improve its credibility.
Utilising our content will also increase engagement with your customers - keeping visitors on your site for longer and encouraging them to return. Our content can help make your site the natural starting point for their betting journey.
Using our free content will also benefit your business by boosting your site's SEO, increasing organic traffic.
Because our content is so unique for a bookmaker - offering expert knowledge and betting strategy - it will add unique value and help differentiate your site from other gambling Affiliates.
Most importantly of all using our content will help increase your sign-ups which will make you more money.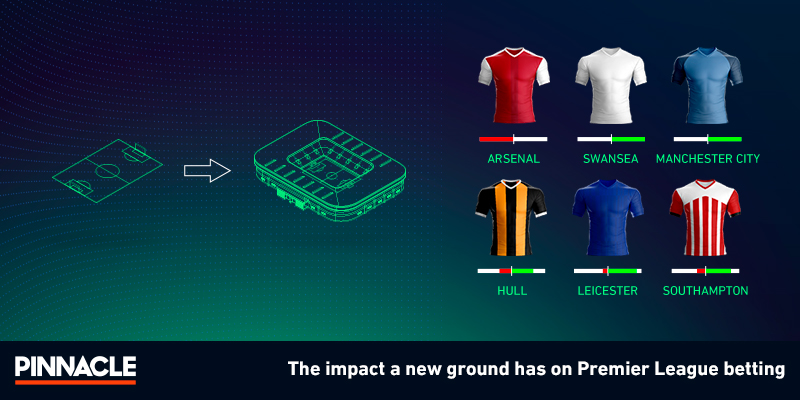 How to use our content
The easiest way to use our content is to simply copy and paste the text into a page or post on your site, then link back to the original Pinnacle article - ensuring you add your referral details (see below).
We offer a free RSS Feed of our content, so if you are more technically minded you can pull the content and then decide how to display it on your site.
You can share our content in three clicks with the embed feature in Betting Resources. As seen in the image below, simply click the Share button on any article, select the Affiliates tab under 'Embed' and then add your affiliate code (Xcode).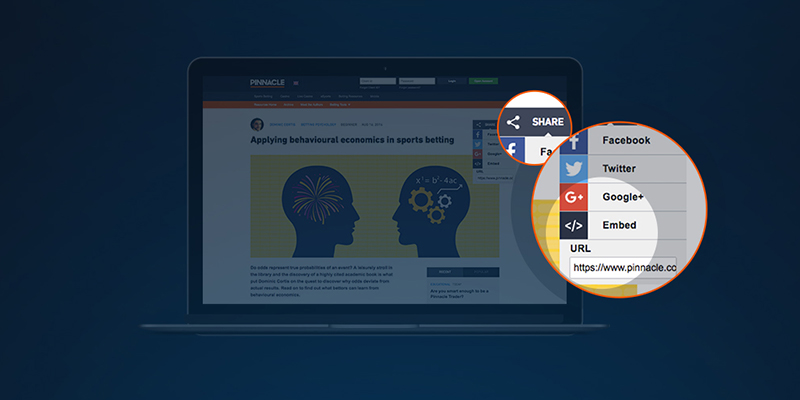 Pinnacle also have a selection of high-quality educational videos that Affiliates are free to share on their site. Simply use the 'embed video' feature (right-click on the video) available for all YouTube videos.
Sharing our content on Twitter is a great way to generate more traffic to your site, just remember to add your referral and ideally use a shortening service like Bitly
"Their articles are really insightful. Worth a read, especially if you want take betting a bit more serious."

Twitter
Adding referral code & giving credit
Everyone is welcome to use Pinnacle's content, providing proper credit is given, but if you are part of our Affiliate program be sure to add your referral codes to ensure Sign Ups are tracked.
⁃ Adding your referral details
Wherever you link back to one of our articles from your website ensure that you add your referral tracking to the link so you get the proper Affiliate credit for referred players
href="https://www.pinnacle.com/en/betting-articles/soccer/applying-elo-ratings-to-premier-league-betting?btag=yourbtag&refer=xyourcode"
⁃ Crediting Pinnacle's Content
Whether you are an Affiliate or not, you must credit Pinnacle as the original publisher of the content. These are the methods we recommend:
Insert a rel="canonical" annotation into your source code for each article. If you are using Wordpress popular plugins like SEO Yoast make this really simple. Find out more on this subject.
Give clear attribution to Pinnacle as the publisher and link back to the source page on our site:
Read Pinnacle's great article on how to use the Elorating system in soccer betting
This content is reproduced from the Betting Resources section of Pinnacle bookmakers. Find more expert betting advice on their site.
Keep it relevant
In order to keep your customers engaged, always ensure the content you are using is relevant to your page and their interests.
If referring to an article, as well as linking to the article itself, encourage customers to read more by linking to https://www.pinnacle.com/en/betting-articles.
When talking about Pinnacle Casino always link to https://www.pinnacle.com/en/casino.
To link to betting on a particular sport, use the 'Today' market for that sport and allow your customer to navigate from there. So if you are talking about soccer odds, link to https://www.pinnacle.com/en/odds/today/soccer.
If linking to one-off events under our Specials menu make sure to update the links once the event has finished. Alternatively, link to https://www.pinnacle.com where odds will always be available to customers.
When possible, link content in the same language that your customers speak. To do this simply change the language code in the URL from /en to the relevant language. If the language is not available, use English.
Our RSS feed includes all of our articles but try to only use the ones that match your website niche. If it is not available contact us and we can arrange it.
You may find this video explaining how Google treats affiliate websites helpful: https://youtu.be/onNwqFa-e_s?t=21m3s
Follow best practice
The following document also provides additional information on best practices for affiliate websites: Google's best practices for Affiliate websites
Pinnacle does not participate in, nor condone the use of link schemes.
"Pinnacle's affiliate program is the best affiliate program because pinnacle sportsbook is the best sportsbook, and your players will know the difference. Don't waste your players time by sending them anywhere else. The affiliate staff are incredibly helpful and responsive to requests for help, and the reporting system is the best one available. Pinnacle is simply a must have sportsbook."

Shane - Sportsarbitrageguide.com