Our Strong Reputation
We are loved by bettors the world over
Pinnacle is proud of the reputation it has earned among the betting community. If you consider yourself a serious bettor but haven't heard of us, you may want to take a closer look at how we operate.
Serious bettors recognise the importance of Pinnacle's three key offerings:
Perhaps you haven't heard of us because we don't do big sponsorship deals, advertise on TV or even offer sign up incentives? Instead, we use that money to maintain the best value odds, to provide bigger returns for our customers, because we know that is what they want.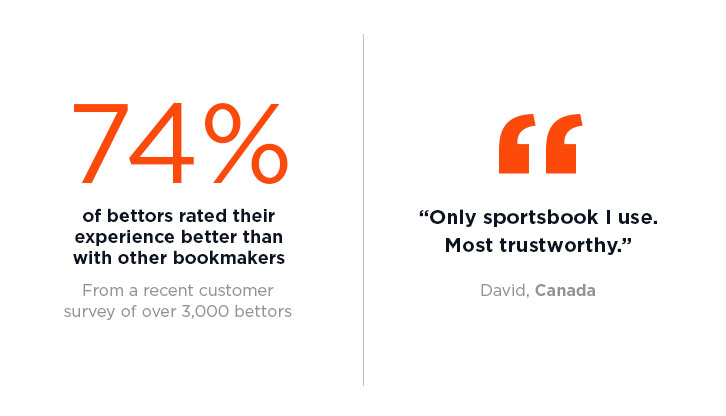 Offering a unique approach since 1998
We have been consistent with this unique approach to betting since 1998 when we took our first bet online, and since then our reputation has attracted satisfied customers in over 200 countries, highlighting our global betting status.
Our consistent top-rating across major betting forums underlines this; where we are seen as the exception in the increasingly homogenised bookmaker industry.
Want to bet with a no gimmicks bookmaker?
Join our satisified customers today
A few more reasons why you'll love Pinnacle