01 Jun 2016
Pinnacle Sports rebrands to Pinnacle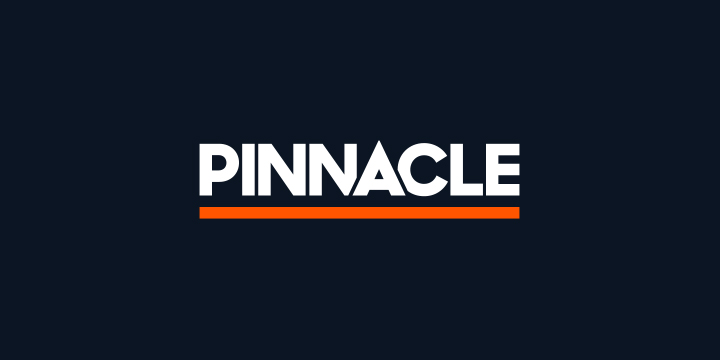 New Pinnacle.com domain signals launch of new design style on sports, casino, eSports and mobile sub-brands
London, 1st June 2016
Leading gaming operator, Pinnacle Sports, has unveiled a comprehensive rebrand to 'Pinnacle' following the recent acquisition of the www.pinnacle.com domain.
Complementing the new brand launch is a bold new logo that showcases Pinnacle's sub-brands for sports betting, casino, eSports, mobile, affiliates and a new B2B offering (known as 'Pinnacle Solution').
In addition, Pinnacle has introduced a new contemporary brand architecture and dynamic design style that has been rolled out across its desktop and mobile sites, along with all supporting marketing materials. A new affiliate site, 'Pinnacle Affiliates', has also launched at www.pinnacle.com/affiliates
Pinnacle's new brand architecture has been designed to bolster the operator's updated mission and positioning. This features a clear intent to deliver its leading odds, high stakes and 'winner's welcome' policy through intuitive, UX-optimised interfaces on web, mobile and native apps, making the betting experience for sharper bettors even quicker and easier.
Paris Smith, CEO of Pinnacle said:
"Our customers, industry peers and team members have known Pinnacle Sports as 'Pinnacle' since we launched in 1998, so our rebrand is really just a natural evolution. We were already looking at refreshing the brand to reflect the growing family of betting verticals we offer beyond sports so when we had the chance to acquire the Pinnacle.com domain it was too good an opportunity to pass up".
Harry Lang, Marketing Director of Pinnacle said:
"The Pinnacle name is synonymous with the best odds and highest stakes in online betting and has been for nearly 20 years. However, as we now offer much more than just a Sportsbook, our rebrand was the perfect opportunity to refresh the whole architecture of the brand and look like the contemporary and dynamic operator our savvy customers want to bet with".
For more information about Pinnacle please contact [email protected].
To become an affiliate for Pinnacle please follow the step-by-step guide here: www.pinnacle.com/affiliates
Follow us @Pinnaclesports