28 Apr 2021
Pinnacle incorporates Gamban's blanket gambling-blocking software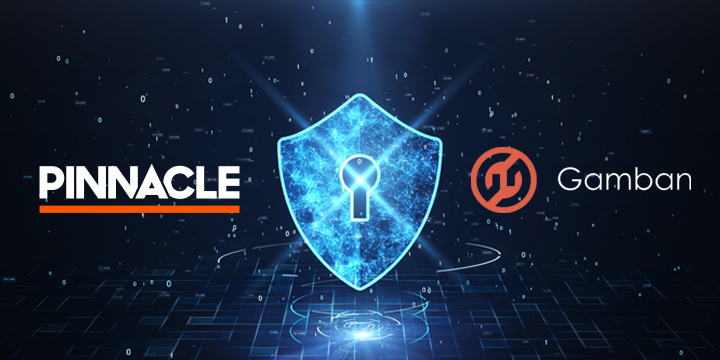 Pinnacle incorporates Gamban's blanket gambling-blocking software 
28.04.2021
Sportsbook operator Pinnacle has partnered with Gamban to give customers access to software that blocks all online gambling sites and apps across all of a customers' devices.
As part of its ongoing commitment to player welfare, the partnership will allow Pinnacle to provide effective, free-of-charge protection to customers looking to self-exclude from gambling at its own site, with Gamban also blocking access to thousands of other gambling sites and apps through its regularly updating database.
Once the player signs up to the Gamban service, the easily set-up software is designed to be as difficult to remove as the various devices allow, providing the right balance between protection and intrusion
Veronique Dos Reis, Head of Legal & Compliance at Pinnacle, said:
"Responsible gambling and player welfare are industry-wide issues, so we're pleased to work with Gamban to offer our customers a blanket self-exclusion tool which covers all gambling sites, not just our own.
"It's important that those at risk have access to the simplest tools in order to protect themselves effectively. Gamban delivers exactly that, and we're very confident this free facility will be a significant addition to our responsible gaming arsenal."
Emmanuel, Osei-Bonsu, Responsible Gambling Manager at Pinnacle, said:
"It shouldn't become someone else's problem once a customer chooses to exclude at a single operator, and this partnership with Gamban demonstrates our commitment to player welfare, both while they're using our services and long after."
Pinnacle has invested significantly in its CSR division in recent years to provide a responsible gambling service that proactively deals with potentially harmful gambling behaviour on a case-by-case basis, with this latest partnership the next step in its mission to provide a safe haven for gamblers of all types.


Jack Symons, cofounder of Gamban, said:
"Pinnacle's displaying great commitment to its customers by offering this valuable support. This further highlights how layering self-exclusion with blocking software is becoming ever more important.
"In a world where the lure of immediate gratification through digital activity is increasingly tempting, we want to help people regain control and balance - and by using Gamban, they can do that."
About Pinnacle - Pinnacle is a respected industry leader with over 20 years' experience in online betting. In addition to an established reputation for always offering the best value and an unrivalled betting experience, the online bookmaker is also renowned for producing educational content to help empower bettors. An emphasis on continuously developing its risk management expertise has enabled Pinnacle to remain a central pillar of the online betting industry with a commitment to offering customers low margins, high limits, and a unique winners welcome policy.
About Gamban - Since 2015, Gamban has gone from strength to strength, setting the standard in gambling blocking software. Gamban is the smartest and most effective software for blocking gambling sites and applications. First-hand experience of problem gambling combined with the most talented minds in the field of gambling blocking software has resulted in the most effective cross-platform solution for creating friction and aiding willpower in the fight against gambling addiction. Used by tens of thousands of people worldwide, Gamban has received an overwhelming amount of positive feedback, with some users informing the team that it has literally saved lives.
In 2018, Gamban was awarded Software Rising Star Award at the EGR B2B Awards and in 2019, Gamban won RegTech Provider of the Year at The Gambling Compliance Global Regulatory Awards. Ensuring that industry adheres to effective self-exclusion guidelines and adopts practical player protection methodologies is a large part of what makes Gamban and gambling blocking software successful.
Gamban is not intended to be a standalone solution and the team continue to work extensively to connect schemes, tools and initiatives, ensuring that recovery from problem gambling is both possible and achievable.