29 Jun 2020
Pinnacle partners with esports data supplier Abios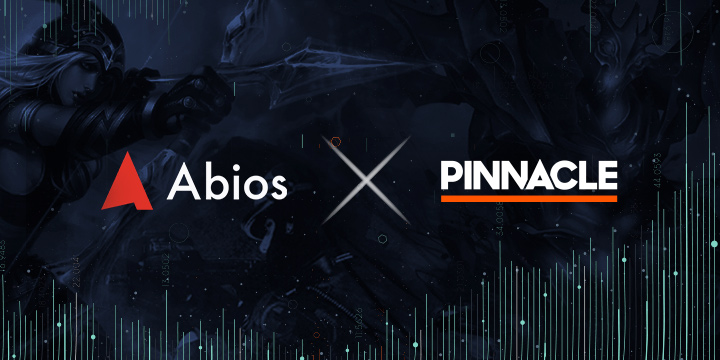 Pinnacle has announced another major esports data deal, adding Abios to its growing list of suppliers.

London, June 29, 2020


Online bookmaker Pinnacle has taken another step to solidify its position as the leader in esports betting by partnering with Abios. The Stockholm-based company will supply Pinnacle with enriched data to facilitate further enhancements to the company's renowned esports offering.
Pinnacle has previously cited the importance of developing its data portfolio in order to keep pace with customers' interests and expectations. Not only recognised for its low margin, high limits offering, Pinnacle has impressed with its pioneering approach to esports betting. It is expected that the online bookmaker will utilise the data provided by Abios to strengthen its product offering across its vast selection of titles and wide variety of markets.
Marco Blume, Pinnacle Trading Director, said:

"A lot has changed at Pinnacle since we started trading esports over a decade ago. The industry is doing its best to catch up with odds for the biggest titles and major events now available at most bookmakers. However, there's an important difference between simply offering odds and providing customers with a true esports betting experience. Whether it's the quality of our odds, the number of titles and markets we offer, or the engaging content we produce, we know we're second to none. It's no secret that we need data to continue to improve and we're pleased to be able to take things to another level through our partnership with Abios."
Oskar Fröberg, Abios Founder and CEO, added:

"With the continued growth of esports betting, an increase in demand for reliable and well-structured data has followed, especially among top tier clients around the world. It's therefore a natural fit for Abios to partner with Pinnacle, one of the front runners and power-houses in esports betting. Given the long esports history and reliability of the Abios and Pinnacle product offerings, both having been first movers in our respective fields, this is just the first step in what will be a long and thriving partnership."
This deal is another clear indication that Pinnacle is committed to cementing its reputation as the gold standard for esports bookmakers. Recent interviews in the New York Times and Washington Post have shown that Pinnacle isn't just known for offering the best product, they are seen as the voice of authority within esports betting.
About Pinnacle - Pinnacle is a respected industry leader with over 20 years' experience in online betting. In addition to an established reputation for always offering the best value and an unrivalled betting experience, the online bookmaker is also renowned for producing educational content to help empower bettors. An emphasis on continuously developing its risk management expertise has enabled Pinnacle to remain a central pillar of the online betting industry with a commitment to offering customers low margins, high limits and a unique winners welcome policy.
About Abios - Abios is a world leading B2B provider of esports data and statistics. Founded in early 2013, Abios now works with companies and clients from all over the world focusing on everything from betting to media. The company focuses solely on providing and distributing data to the many businesses entering esports.

For more information about Pinnacle please contact

[email protected]





For more information about Abios please contact

[email protected]