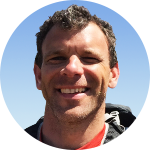 Joseph Buchdahl
Professionellt spelande
Joseph Buchdahl är en oddsanalytiker som driver webbplatsen www.Football-Data.co.uk som levererar historiska resultat, matchstatistik och oddsdata. Han har också skrivit böckerna Fixed Odds Sports Betting: Statistical Forecasting & Risk Management (2003), How to Find a Black Cat in a Coal Cellar: The Truth about Sports Tipsters (2013) och Squares & Sharps, Suckers & Sharks: The Science, Psychology & Philosophy of Gambling (2016).
Articles by Joseph Buchdahl
Oddsresurser: Bli en bättre spelare
Pinnacles avdelning Oddsresurser är en av nätets mest omfattande artikelsamlingar med spelråd från experter. Vi tillgodoser behoven hos både nybörjare och proffs – vårt mål är helt enkelt att öka våra spelares kunskaper.