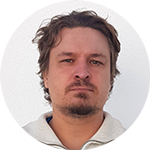 Tomi Rantanen
Frilans bidragsyter
Tomi studied sports sciences and business before joining Accuscore as an analyst, where he specialises in turning data into betting predictions. Tomi has close to 20 years of betting experience focusing on ice hockey, but has also spent time researching and betting on many other sports. The majority of Tomi's contributions will be based on Accuscore's predictive model.
Artikler av Tomi Rantanen
Ikke flere artikler av Tomi Rantanen
Tipperessurser – Bli en bedre spiller
Pinnacles Tipperessurser er en av nettets mest omfattende samlinger av ekspertråd for tipping. Passer for alle erfaringsnivåer, og formålet er ganske enkelt å gi kundene våre støtten de trenger for å bli bedre spillere.