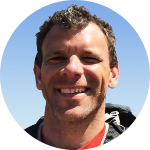 Joseph Buchdahl
Profesjonell tipping
Joseph Buchdahl er tippeanalytiker og driver nettstedet www.Football-Data.co.uk, som tilbyr historiske resultater, kampstatistikk og oddsinformasjon. Han har også skrevet bøkene Fixed Odds Sports Betting: Statistical Forecasting & Risk Management (2003), How to Find a Black Cat in a Coal Cellar: The Truth about Sports Tipsters (2013) og Squares & Sharps, Suckers & Sharks: The Science, Psychology & Philosophy of Gambling (2016).
Artikler av Joseph Buchdahl
Tipperessurser – Bli en bedre spiller
Pinnacles Tipperessurser er en av nettets mest omfattende samlinger av ekspertråd for tipping. Passer for alle erfaringsnivåer, og formålet er ganske enkelt å gi kundene våre støtten de trenger for å bli bedre spillere.