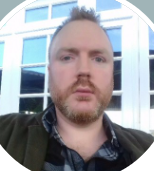 Bryan Nicholson
Golf
Bryan has a strong pedigree in sports betting and poker with vast experience working with variance and assessing probabilities. Using skills from an Engineering background in third level education he's gone on to develop probabilistic models for golf betting, incorporating his hypothesis of expected strokes gained course fit, and progressive form. Bryan is the author of multiple books on sports betting including Hypnotised by Numbers.
Articles de Bryan Nicholson
Voir moins articles de Bryan Nicholson
Ressources sur les paris - Vous aider à mieux parier
Les Ressources sur les paris de Pinnacle constituent la bibliothèque en ligne la plus complète de conseils d'experts sur les paris. Notre objectif est tout simplement de permettre aux parieurs d'acquérir davantage de connaissances, quel que soit leur niveau d'expérience.