The world's largest eSports competition, Dota 2 - The International, is now underway at the KeyArena Center in Seattle. Since opening our eSports betting in 2014, Pinnacle has taken over 3,000,000 bets on various eSports markets. Read on to find out about the figures behind the growth of betting on eSports.
Now in its sixth year, The International continues to build on an ever-increasing prize pool, which now stands at over $20 million. Not only does this sum eclipse the prize money for the likes of the Super Bowl, basketball's NBA Finals and the Cricket World Cup, it also coincides with the increased popularity of eSports betting.
With an impressive favourite win percentage compared to other sports, it is no wonder that bettors are using competitions like Dota 2 - The International to increase profits. This year, China's Wings Gaming are favourites to win outright, with last year's winners and the Americas regional qualifier, Evil Geniuses, 2.10* to win their first match against Newbee.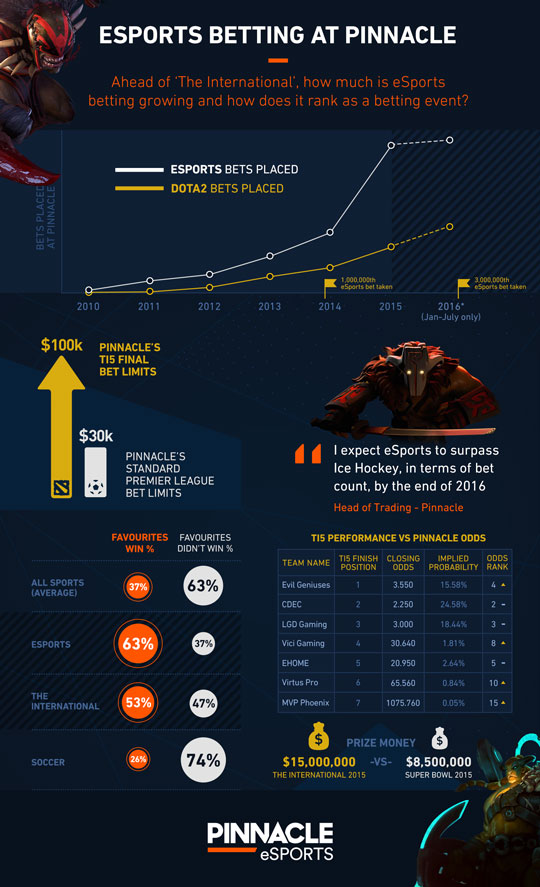 To keep up-to-date with Dota 2 - The International and eSports betting, follow us on twitter.

*Odds subject to change