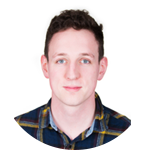 Shane Donnelly
Soccer & Specials
Shane studied English and Politics at University College Cork prior to completing an MA in Journalism at the University of Limerick. Before joining the Pinnacle team, he spent nearly three years writing about business – which helped him develop strong analytical skills. An ardent soccer fan, he's now finally able to combine his love of the beautiful game with his passion for writing.
Articles by Shane Donnelly
Betting Resources - Empowering your betting
Pinnacle's Betting Resources is one of the most comprehensive collections of expert betting advice anywhere online. Catering to all experience levels our aim is simply to empower bettors to become more knowledgeable.