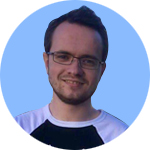 Sam Pearce
Soccer & Specials
Sam studied Journalism at the University of Sheffield before joining the team to indulge his long-established interests in writing, sports and betting. Whilst Sam's speciality is soccer, he enjoys following most sports for their major events and exploring betting markets with his love of stats in tow in order to find value.
Betting Resources - Empowering your betting
Pinnacle's Betting Resources is one of the most comprehensive collections of expert betting advice anywhere online. Catering to all experience levels our aim is simply to empower bettors to become more knowledgeable.