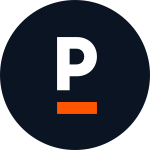 Pinnacle
Content Editor
We have a team of editors and writers at Pinnacle, as well as a collection of external contributors, ranging from university lecturers and renowned authors, to ex-traders and esteemed sports experts. Collectively, the Pinnacle team and external contributors produce the educational content within Betting Resources.
Betting Resources - Empowering your betting
Pinnacle's Betting Resources is one of the most comprehensive collections of expert betting advice anywhere online. Catering to all experience levels our aim is simply to empower bettors to become more knowledgeable.