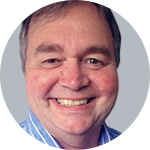 Mark Taylor
NFL & Soccer
Having graduated with a degree in Chemistry, Mark embarked on a career with a major UK brewery. However, his love for sports and numbers was always at the back of his mind. He has been writing about the statistical side of sports, mainly soccer and NFL, for over 20 years and has a particular interest in the randomness and uncertainty inherent in the numbers.
Betting Resources - Empowering your betting
Pinnacle's Betting Resources is one of the most comprehensive collections of expert betting advice anywhere online. Catering to all experience levels our aim is simply to empower bettors to become more knowledgeable.