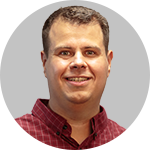 Marco Blume
Director of Trading
Marco is Director of Trading at Pinnacle. While much of risk-management within the modern bookmaker industry has moved toward an outsourcing model - producing a homogenised product - Marco has remained true to the fundamentals of bookmaking - tight risk-management built on cutting-edge models. Guided by this philosophy, Marco has built a bookmaker that is the benchmark for all others to follow offering the lowest margins, the highest limits and a policy of welcoming winners.
Articles by Marco Blume
No more articles by Marco Blume
Betting Resources - Empowering your betting
Pinnacle's Betting Resources is one of the most comprehensive collections of expert betting advice anywhere online. Catering to all experience levels our aim is simply to empower bettors to become more knowledgeable.