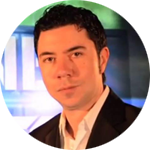 Juan Pablo Farill
Soccer
Juan Pablo spent his youth as a soccer player in Mexico, representing his country in the U15 and U17 National team. In 1998 he started working as a sports journalist, as well as working in radio and TV covering soccer, NFL, NCAA Football, and MLB. Juan Pablo has also spent time working as an oddsmaker for several sportsbooks and casinos, and continues to conduct research and analysis across all major sports in Latin America.
Articles by Juan Pablo Farill
No more articles by Juan Pablo Farill
Betting Resources - Empowering your betting
Pinnacle's Betting Resources is one of the most comprehensive collections of expert betting advice anywhere online. Catering to all experience levels our aim is simply to empower bettors to become more knowledgeable.