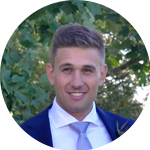 Jonathon Brycki
Psychology & Strategy
Jonathon studied Finance and Economics at the University of Sydney, where he wrote a thesis on EPL betting market efficiency as part of his Finance Honours degree. He has since worked as an Equity Strategist and as a Bookmaker. Jonathon has a particular interest in tennis, cricket, and behavioural biases.
Articles by Jonathon Brycki
Betting Resources - Empowering your betting
Pinnacle's Betting Resources is one of the most comprehensive collections of expert betting advice anywhere online. Catering to all experience levels our aim is simply to empower bettors to become more knowledgeable.