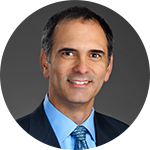 Joe Peta
Baseball & Strategy
Joe is a former Wall Street trader and author of the bestselling non-fiction memoir, Trading Bases: A Story About Wall Street, Gambling, and Baseball. His book examined the data analytics overlap that exists in the financial industry, sports betting, and, as made famous in Moneyball, Major League Baseball. The book received substantial critical acclaim and was a best-seller in a number of seemingly disparate categories; during 2013 Trading Bases was named a Top 10 Business book by Amazon.com, a Top 10 Sports book by Publisher's Weekly, and a Top 10 Non-Fiction book by Fortune.
Articles by Joe Peta
No more articles by Joe Peta
Betting Resources - Empowering your betting
Pinnacle's Betting Resources is one of the most comprehensive collections of expert betting advice anywhere online. Catering to all experience levels our aim is simply to empower bettors to become more knowledgeable.