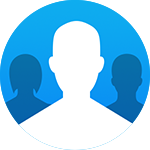 Guest Contributor
Invited Authors
Do you think you could write an 800-word article that adds even more value to Betting Resources? Send us a tweet or email us your submission with your full name and contact details and if it gets approved by our editors, the article will be published and you'll receive a Pinnacle goodie bag.
Articles by Guest Contributor
Betting Resources - Empowering your betting
Pinnacle's Betting Resources is one of the most comprehensive collections of expert betting advice anywhere online. Catering to all experience levels our aim is simply to empower bettors to become more knowledgeable.