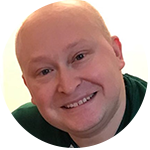 Ermay Duran
Basketball
Ermay is a former professional basketball player who now works as an analyst and scout. Owner of Advance Pro Basketball, Ermay has worked with NBA teams such as the Denver Nuggets and Sacremento Kings as well as over ten clients from the Euroleague, EuroCup, Europe Cup and Basketball Champions League.
Betting Resources - Empowering your betting
Pinnacle's Betting Resources is one of the most comprehensive collections of expert betting advice anywhere online. Catering to all experience levels our aim is simply to empower bettors to become more knowledgeable.