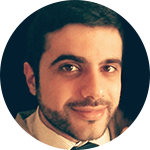 Dominic Cortis
Strategy & Statistics
Dominic is a lecturer in actuarial science and insurance risk at The University of Malta. He is an actuary by training and his research focuses on risk with special emphasis on betting markets, financial derivatives, ruin and insurtech. Dominic's application of mathematical strategies to specific sports has proven to be an invaluable tool for bettors.
Articles by Dominic Cortis
Betting Resources - Empowering your betting
Pinnacle's Betting Resources is one of the most comprehensive collections of expert betting advice anywhere online. Catering to all experience levels our aim is simply to empower bettors to become more knowledgeable.