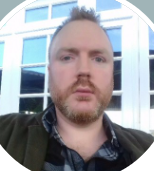 Bryan Nicholson
Golf
Bryan has a strong pedigree in sports betting and poker with vast experience working with variance and assessing probabilities. Using skills from an Engineering background in third level education he's gone on to develop probabilistic models for golf betting, incorporating his hypothesis of expected strokes gained course fit, and progressive form. Bryan is the author of multiple books on sports betting including Hypnotised by Numbers.
Articles by Bryan Nicholson
Betting Resources - Empowering your betting
Pinnacle's Betting Resources is one of the most comprehensive collections of expert betting advice anywhere online. Catering to all experience levels our aim is simply to empower bettors to become more knowledgeable.