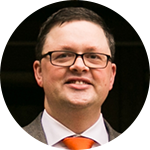 Andrew Beasley
Soccer
Andrew's career may have mysteriously taken him from earning a degree in Media to working for a bank, but his true passion has always been soccer. After observing how data has proliferated the sport in recent years, Andrew was quick to see what numbers could tell bettors about "the beautiful game". He is now pursuing a career in analysing football stats and has a keen interest in predicting match outcomes.
Articles by Andrew Beasley
Betting Resources - Empowering your betting
Pinnacle's Betting Resources is one of the most comprehensive collections of expert betting advice anywhere online. Catering to all experience levels our aim is simply to empower bettors to become more knowledgeable.