In a series of Euro 2016 previews, sports journalist, Alex Keble, looks at each group separately to determine the best betting opportunities. Group C may contain the world champions but it should be fascinatingly open if the qualifiers are anything to judge by. With Poland having beaten Germany 2-0 in October 2014 and Ukraine twice narrowly beaten 1-0 by Spain, here's what to look out for in Group C.
Germany
Joachim Lowe's team have faltered slightly since winning the World Cup in 2014, although they remain remarkably strong and ruthlessly organised in the Klopp-inspired gegenpressing system.
Their tactical strategy has reverberated through the Bayern Munich squad over the past two years, representing the world's most revered and respected model. They are clear favourites to win the group (1.357*), and with the likes of Andre Schurrle and Julian Draxler only making the bench it is easy to see why.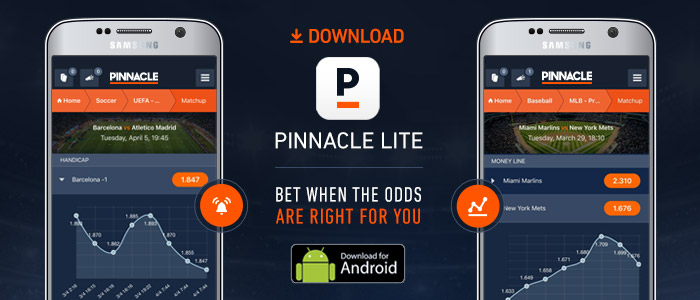 However, their defence appears to be shakier than it was in Brazil thanks to the continued absences of Per Mertersacker and Philipp Lahm. Germany have lost four of their last nine matches, including games against England and the Republic of Ireland. There is a growing concern that the Germans are over-reliant on certain individuals, although it is highly unlikely this will prevent them from winning Group C.
Poland held just 33% possession in their famous 2-0 win in Warsaw, and Ireland just 29% in their more recent triumph, proving that a backs-to-the-wall approach can work – as long as Thomas Muller and Mesut Ozil have an off day.
Arsenal's playmaker has enjoyed a difficult second half of the campaign, and has a long history of performing in bursts; if he does not return to his best, then one of the three other teams in Group C stand a decent chance of pulling off a shock.
Germany to win the Euro 2106: 4.22*
Poland
There are few star names in the Poland squad, and indeed the nation has only ever earned three points from two European Championships in its history and they are yet to win a game. Robert Lewandowski holds the weight of a nation on his shoulders, and will be hopeful that he can bag a goal against similarly matched nations Northern Ireland and Ukraine.
Currently ranked 22 in the world according to FIFA and 16 according to Elo ratings, Ukraine had an impressive 55% average control possession in qualifying.
Lewandowski has scored 41 goals in Germany this season and although there is a huge gulf in quality between Bayern and Poland the striker has a remarkably rare skill of conjuring goals out of nothing. Since Poland will largely sit back and play a counter-attacking game in France, Lewandowski may have to do a lot of the hard work himself.
The other notable talent in the Poland squad is Grzegorz Krychowiak, a strong and hard-working defensive midfielder who plies his trade at Sevilla. The 26-year-old is an instrumental component of the Sevilla team, helping their rapid transitioning style with his intelligent passing and sweeping up in front of the back four. His role is very similar for Poland, and should prove fruitful against the less technically proficient midfielders of N. Ireland.
Poland to get over 3.5 points in Group C: 1.546 *
Ukraine 
Ukraine could surprise a lot of people in France. They look to control possession (55% average in qualifying) via the magnificent central midfield partnership of Ruslan Rotan, Taras Stepanenko, and Sergi Sydorchuk; all three players play a short-passing, box-to-box game for their respective clubs in Ukraine.
This technical composure is backed up by furious pace on the wings, where star players Andriy Yarmolenko (six goals, two assists in qualifying) and Yevhen Konoplankya (four goals, five assists in La Liga this season) reside.
They will be particularly effective against N. Ireland's slow first-team, and are arguably the most likely to shock Germany – if Yarmolenko and Konoplyanka can exploit the space behind the German's marauding full-backs. Ukraine is currently ranked 22 in the world according to FIFA and 16 according to Elo ratings.
Ukraine to advance from Group C: 1.54*
Northern Ireland
N. Ireland's squad is small. There are less than 50 players in the top four leagues in England and top two in Scotland, with the majority playing in League One; as O'Neill has admitted in the past: "if I lose Steven Davis, I'm not replacing him". Davis, the captain, will be vital if they are to scrape points from Ukraine and Poland.
Aside from Davis, Kyle Lafferty – who scored seven goals in qualifying – will be a key threat, although feeding off N. Ireland's long balls will not be easy in the group stages; with so few matches, games are often cagey and conservative – which rarely favour the under-dogs.
O'Neill's biggest chance of success at this tournament is via set-pieces. 12 of the 16 goals they scored in qualifying came directly from crosses and seven of these were set-piece related. If they can win plenty of set-pieces, then big Gareth McAuley – with eight international goals to his name and plenty of experience scoring from set-pieces at West Brom – will be a very important player. 
Northern Ireland NOT to advance from Group C: 1.333*
Group C: What to look out for
Germany have wobbled in recent friendlies but they rarely fail to show up on the big occasion. It would be unwise to bet against them wining the group. Second place is up for grabs between three equally matched teams, although Ukraine's greater strength in midfield should give them the edge.
Poland's fixture with rivals Germany on 16 June is undoubtedly the pick of the ties, although as the second of three rounds its importance is slightly reduced. For British fans, it is the opening match – Poland against Northern Ireland – that will surely decide the fate of Michael O'Neill's team.
Euro 2016 Group betting previews by Alex Keble
| | | |
| --- | --- | --- |
|   | Group favourite | Odds to win the Euro 2016* |
| | | |
| | | |
| | | |
| | | |
| | | |
| | | |
See the latest Euro 2016 odds, including Top Goal scorer, who will reach the semi-finals, over/under points and much more under the left-hand side menu Bet Options/Specials!
See the latest Euro 2016 odds, including Top Goal scorer, who will reach the semi-finals, over/under points and much more under the left-hand side menu Specials!
*Odds subject to change