The newly expanded format of this summer's tournament makes the question who will win the Euro 2016 something of an enigma for bettors. Will the bloated 24-team roster stifle the unpredictability or is the change an opportunity for the bigger nations to build momentum and the smaller nations to produce fairy-tale subplots. Alex Keble investigates.
However the reshaping of Euro 2016 impacts the tournament as a whole, the four leading teams in the Euro 2016 outright betting at Pinnacle – France, Germany, Spain, and England – should benefit from the change.
Unusually for a major international tournament, this quartet could enter the quarter-finals both unscathed and refreshingly synchronised tactically. And since all four nations share tactical ideas taken from the same pool of European players and coaches, they can all lay realistic claims to winning the Henri Delaunay Trophy.
Allez Les Bleu – Can France justify favouritism?
The position of host is often a poisoned chalice at international soccer tournaments; the atmospheric advantages can increase the pressure to perform, whilst a lack of competitive action over the previous two years can strip a side of its identity and structure. The host nation has only won in three of the previous 14 tournaments, the last being Euro 84; but if you are looking for an omen, it was France who celebrated in front of their own fans, led by Michel Platini.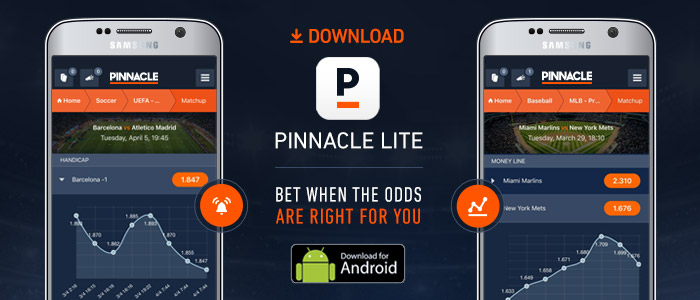 Luckily coach, Didier Deschamps, has arguably the best squad in Europe (and possibly) the world at his disposal. Utilising a 4-3-3 formation Deschamps' exciting young team combines balance in central midfield - Lassana Diarra protects the back four whilst Paul Pogba and Blaise Matuidi scurry and swarm in front - with fluid, counter-attacking energy in attack where Anthony Martial and Antoine Griezmann explode infield from the flanks, linking neatly with Arsenal's Olivier Giroud.
Les Bleu's main weakness is in the full-back positions where the ageing pair of Backary Sagna and Patrice Evra often struggle to recover from their marauding forward runs. Recent wins over Germany and the Netherlands underscore their talent but France lack experience on the big international stage, may still be scarred by horrendous historical in-fighting and have been hampered by an inability to prepare with competitive action.
Those doubts aside, assuming the favourites all win their groups, France have what looks like an easy ride to the semi-finals - when they should face Germany. So if they can embrace and harness the positive energy from their home status, rather than buckling under the pressure of expectation, they have a very realistic change of lifting the trophy for a second time in Paris.
France's current Euro 2016 outright winner odds: 4.40*
Will Germany raise their game?
The German model of high pressing and swift counter-attacking has been utilised with machine-like consistency to produce success in five major tournaments.
That general air of invincibility has however come under the microscope with four defeats in their last nine matches. Whilst they fielded an experimental eleven in the defeat to England, their stodgy performance in the 1-0 loss to Ireland – who won with just 29% possession - proved that a backs-to-the-wall approach can work. This dip in form has cast doubt that the World Champions can follow up success in Brazil with a win at Euro 2016.
Though possessing an embarrassment of riches (the likes of Andre Schurrle and Julian Draxler only make the bench) the Germans are slightly vulnerable without the leadership skills of Philipp Lahm and Per Mertesacker.
Mario Gotze's lack of first-team football, coupled with Germany's inability to find a top level goalscorer to replace Miroslav Klose is also an Achilles Heel, while inexperience in the full-back positions proved costly in recent defeats to fellow favourites France and England.
Before completely writing them off based on recent failure, we must remember that Germany are known as a tournament team. Friendly results should therefore be taken with a punch of salt, but it takes something very special to win back-to-back international competitions; bettors have to ask whether the 2016 German squad has that je ne ce quoi to win in France.
Germany's current Euro 2016 outright winner odds: 4.47*
Spanish resurgence or continued decline? 
Spain, still carrying the scars from their humiliating World Cup elimination, often look like they are still dreaming of a time when their tiki-taka football ruled the world. Vicente del Bosque remains their manager and, with few new faces to refresh the squad of 2014, an absence of youthful energy or strength in depth could hold them back.
If Spain top their group then only runners-up and third-placed teams await before a semi-final clash with England, Italy, or Belgium.
Spain did only concede three times in qualifying and still possess a phenomenal core that includes David de Gea, Sergio Ramos, Gerard Pique, Sergio Busquets, and Andres Iniesta; so it would be foolish to write them off.  And indeed despite Del Bosque's preferred methods becoming outdated Barcelona have progressed into a more varied, thoughtfully dynamic team since 2014. Spain should be more resilient in France.
The Spanish back four remains one of the best in the world and the draw has been kind. If Spain top their group then only runners-up and third-placed teams await before a semi-final clash with England, Italy, or Belgium. Much will rest on the performances of Cesc Fabregas and Diego Costa, two players trusted by Del Bosque but unreliable on the big stage.
Spain's current Euro 2016 outright winner odds: 6.00*
England – Has their time come?
One of Roy Hodgson's greatest achievements as England head coach has been to successfully lower national expectations, and whilst his players should benefit from a less hysterical tournament build-up we should also be aware that - whisper it quietly – there is no reason why England cannot win Euro 2016.
A core of Spurs players have spear-headed recent wins against France and Germany that suggest Hodgson's side possess the maturity and tactical patience to play a more reserved, counter-attacking game against the established nations.
Hodgson has arguably the most exciting attack options at the tournament, but this abundance of riches also presents a conundrum. Who does Roy pick from Dele Alli, Harry Kane, Jamie Vardy, Daniel Sturridge, Wayne Rooney, Raheem Sterling, Danny Welbeck, Adam Lallana and Ross Barkley?
Even if Roy finds the right attacking formula central defence remains England's biggest vulnerability along with the squad's inexperience and the weight of historical failure. If the Three Lions have overcome these challenges, remain calm and follow their manager's meticulous tactical instructions then, as wins against Germany and France proved, they could finally be capable of going all the way.
England's current Euro 2016 outright winner odds: 9.50*
Who could do a Greece?
While England, Germany, France and Spain together account for a combined implied probability of winning Euro 2016, let's not forget that there are twenty other teams participating. Greece upset the odds in 2004 and this year's EPL has shown that lightning does strike.
With Leicester-like defensive organisation and a bold, resilient spirit Wales are perhaps capable of causing an upset. Their narrow off-the-ball shape and unique mixture of humility and fearless counter-attacks made them a formidable opponent in qualifying; if Gareth Bale is at his best, Wales could build enough momentum to reach the latter stages.
UEFA's decision to expand the qualification pool for Euro 2016 certainly makes betting on the outcome of the tournament much more interesting. It by no means guarantees a fairy-tale success for an unfancied team but certainly gives bettors much more to think about.
See the full list of Euro 2016 outright betting and games specials.
*Odds subject to change