To make a Euro 2016 betting profit, bettors should also consider a rarely discussed but potentially major factor: the impact of French summer weather. Sports journalist, Alex Keble, takes a look at individual matches to define the key winners and losers. Don't place a bet on Euro 2016 before reading this.
Traditionally the climate at international tournaments is rarely discussed by betting experts, but scorching heat at both the 2010 and 2014 World Cups has highlighted the importance of weather conditions when predicting outcomes.
France is certainly not as hot as either Brazil or South Africa, but there is still a variance in average temperatures across the country. Nine cities will host matches this June and July, and whilst the Northern territories – such as Paris and Lille – will enjoy milder temperatures, heat exhaustion could become a factor during games in Southern France.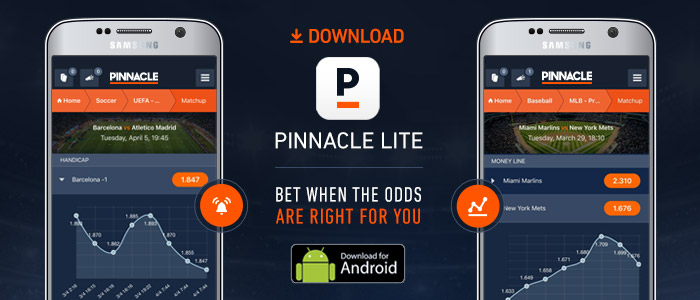 High temperatures favour possession football
Research has shown that high temperatures lead to loss of fluids and high core temperatures, which in turn cause athletes to adapt the style of their performance. Players run less distance and at a lower intensity whilst recycling possession is more frequent. Summer weather favours possession football and a low tempo style that prioritises sudden burst of creativity rather than the high energy, high pressing systems that are generally favoured at club level.
Research has shown that high temperatures favour a low tempo style with sudden burst of creativity as opposed to high pressing system preferred at club level.
France is not too large and thus travel should not impact any nation particularly badly, whilst only nine of the 51 matches will take place before 17:00; all in all, conditions should be easy going for the vast majority of the time. The first round of matches in France is likely to produce fewer goals or exciting football than in a more temperate environment, but as the players acclimatise this should change.
However, the start time and location of individual group matches could have a small but significant impact on the outcome and thus are worth analysing in detail.
Key matches likely to be affected by the heat
The vast majority of the 14:00 matches are held in northerly cities, with the exception of Spain's match with Czech Republic in Toulouse on June 13 (where temperatures are likely to reach the mid-twenties). The Spaniards' low-tempo possession-centric football is well suited to warm climates, and their players' experience with similar conditions in Spain should give them an even greater edge in this match.
Spain's odds to beat Czech Republic: 1.495*
Italy vs. Sweden on June 17 in Toulouse is also at 14:00 and should follow a very similar pattern. Sweden's hopes of upsetting the odds are weakened by the weather conditions they are likely to face that day, with the Italians far more accustomed to high temperatures and capable of playing in an ambling fashion thanks to their highly gifted central midfielders.
The decisive match in Group C between Ukraine and Poland on June 21 is being played in Marseille (where temperatures regularly reach the high twenties) at 17:00, which could lead to a stodgy game of football that is exacerbated by the nervous tension in both teams. Northern Ireland face Germany at the same time across the other side of the country in Paris, and thus are handed a slight advantage over their potential rivals for a qualification spot.
Northern Ireland odds to advance from group C: 3.43*
Which nations are best set-up for the climate?
Germany appear to be the most likely to suffer from any extreme weather in France, although their triumph in Brazil two years ago suggests that they are skilled at adapting their game. Nations that are skilled at keeping energy levels high are best suited to these games due to their superior fitness, and this might explain why the Germans – despite pressing frantically from the front – are able to outlast their rivals. Their 118th minute winning goal in the World Cup final was proof that Joachim Lowe has a very fit group of players.
England are the only possession-dominant nation at Euro 2016, which does not usually play in the heat, making them the most vulnerable team of the tournament.
Spain, Italy, Portugal, and France are undoubtedly the most naturally suited to the climate. Their players will be comfortably playing in temperatures approaching 30 degrees and their preference for long passages of play holding the ball will do them no harm.
Perhaps surprisingly, hot conditions will also help the smaller nations. Instead of holding a high line and working tirelessly to win the ball back, it is important to remain deep, compact, and patient during periods in which the opposition holds possession (in order to prevent fatigue). Consequently, the likes of Wales and Croatia could benefit.
Croatia's odds to advance from Group D: 1.333*
Which team will suffer the most from the French heat?
Arguably the most vulnerable nation is England. The idea that English players suffer from the lack of a winter break is a fallacy. They regularly have two-week breaks once their team is knocked out of the FA Cup, whilst most other top nations have players that play in England.
But they are the only possession-dominant nation at Euro 2016 that does not usually play in the heat. Their fortune will rest on Roy Hodgson's success in implementing a more conservative counter-attacking game, as witnessed in recent friendlies against France and Germany. Typically laboured knock-out round performances in the blazing sun are to be expected.
England's odds NOT to reach the semi-finals: 1.465*
The impact of referees & coaches
The extent to which the climate impacts performance will largely be based on the referees and coaches. If referees choose to implement drinks breaks throughout matches then players will play at far higher energy levels, but this seems unlikely given that France's weather forecast does not predict temperatures that exceed the limits deemed dangerous by UEFA.
Coaches' substitutions, as well as their tactical methods, will prove vital. The most experienced managers will instruct their players to attack in phases after prolonged rest periods (when the ball is passed harmlessly across the back). Expect plenty of this from Spain's Vicente del Bosque and Italy's Antonio Conte.
Spain's odds to be the highest scoring team: 6.10*
 Euro 2016 Group betting previews
| | | |
| --- | --- | --- |
|   | Group favourite | Odds to win the Euro 2016* |
| | | |
| | | |
| | | |
| | | |
| | | |
| | | |
*Odds subject to change
See the latest Euro 2016 odds, including Top Goal scorer, who will reach the semi-finals, over/under points and much more under the left-hand side menu Bet Options/Specials!
See the latest Euro 2016 odds, including Top Goal scorer, who will reach the semi-finals, over/under points and much more under the left-hand side menu Specials!