Six groups of four and an extended knockout round that now includes a round of 16 means that a total of 51 matches will be played within a month. Soccer expert, Mark Taylor, evaluates the age profiles of the Euro 2016 teams to determine which nations will thrive or suffer under a possible seven game tournament format. Read on to find out who has a near perfect mix of youth and experience.
The expanded Euro 2016 format that started on June 10th culminates in the final in the Stade de France on July 10th. Although increasing the number of finalists to 24 inevitably leads to an increase in less competitive matches, the physical challenges facing the squads are still considerable.
The three group matches will be played over an eight or nine day timescale for most sides and with qualification for the knockout phase extending to four of the best third placed sides from a group the final group matches will be more meaningful than ever before.
The eventual finalists will have played six matches over the month to reach the final, so a game on average every four or five days will put considerable strain on the makeup of the squads, particularly when trying to balance the need to keep players fresh, whilst still attempting to put your preferred starting eleven on the field.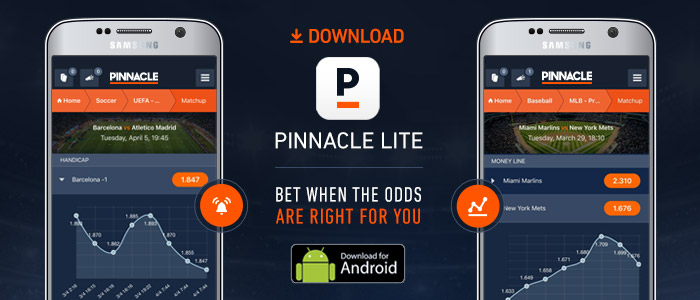 Youth vs. experience in Euro 2016
Soccer players tend to reach their peak of physical performance around their mid to late twenties, although there are obvious, if rare exceptions who can perform with credit well into their late thirties.
This ageing curve is also slightly different for different positions, with strikers peaking earlier and defenders, where speed is perhaps less of a necessity, later. Goal keepers can typically extend their top flight careers well into their thirties.
However, for a tournament with such a demanding schedule such as the Euros it may pay to at least be aware of the age profiles of the competing sides. Especially those players who have made a major contribution to each countries qualifying campaign and so would be reasonably expected to play a role in the finals.
A player who is at his physical peak in his mid-twenties may be better equipped to produce consistent levels of performance over potentially a seven game stretch played in just a month than say a young player with little top class experience or an older player who is increasingly vulnerable to injury or declining physical attributes.
High and low endurance teams
An ideal ageing profile for a squad would typically have the bulk of the playing time distributed between peak age players with a smaller wave of younger talent enjoying lesser game time, but ready to replace the team's mainstay.
Along with a similar group of older players, who can provide both experience and in the case of players such as Sweden's Ibrahimovic, still high levels of skill, if not the physical output.
Current world champions, Germany come closest to the ideal mix of youth and experience based on their usage of players during the qualifying process.
Current world champions, Germany come closest to this ideal based on their usage of players during the qualifying process.
Over 50% of the playing time during qualification was played by players who are currently aged between 25 and 27 inclusive, with a much smaller peak of younger players, centred around 23 years of age and a more experienced group of players centred at 30.
The team which replicates Germany's near ideal mix of youth and experience complementing the bulk of peak performing regular starters is Wales, enjoying their first taste of a major finals since 1958.
They have a genuine world class talent in Gareth Bale and he is lucky enough that he is surrounded by a talented generation of contemporaries.
Wales' group rivals are neighbours England, who gained qualification with an impressive points gathering performance. But while they too had a contribution from 24 to 26 year olds, it accounted for just over 30% of team playing time, similar to that played by players aged 23 or younger and 29 and older.
So, if England do progress into the knockout stages, as seems very likely, they will take ageing legs and potential inexperience of tournament soccer with them.
Age profiles by country
| | |
| --- | --- |
| Albania | Their largest group comprises peak age players, but they also rely on a big contribution from 29+ year old players. |
| Belgium | Over half the qualifying effort came from players 27 or older, but a group of 24 year olds and a smaller one centred about 21 years old are following on. |
| Czech Republic | Older experience predominated |
| Hungary | A prominent peak age group, but a large older tail. |
| Italy | A third of the playing time went to 30 or older and a similar contribution from those 26 or younger. |
| Poland | Utilized very little youth, over half the playing time went to 28 or older. |
| Republic of Ireland | A near even mix of players aged from 23 to 36, indicating their limited pool of players from which to choose from. |
| Russia | Half the players were 29 or over, little or no youth. |
| Spain | A quarter of the playing time went to players 25 or younger, but also relied heavily on players 28 or older. |
| Switzerland | Gave half their playing time to young players aged 25-23 and players 29 or older comprised the next most used group |
| Ukraine | A prominent group of 26 year olds backed up by older players stretching into their mid to late 30's. |
| Austria | A year past being a near ideal age curve for their squad. |
| Croatia | Older players predominate. |
| Iceland | 70% of playing time taken by 24-29 year olds, with the remainder 30 years or older. |
| Northern Ireland | Another side whose selections are constrained by their small pool of players. Almost as many playing minutes given to over 30 as under. |
| Portugal | An ageing team of 30+ players, although one is Ronaldo. |
| Romania | A good selection of peak aged players with a slightly ageing tail. |
| Slovakia | Another unbalanced and ageing squad. |
| Sweden | Another close to ideal curve, especially as much of the 30+ playing time went to Ibrahimovic. |
| Turkey | A near equal mix of youth, aged and peak age players. |
Keep an eye on the age profiles as a team progresses into the later stages, when fatigue will start taking its toll!
See the latest Euro 2016 odds, including Top Goal scorer, who will reach the semi-finals, over/under points and much more under the left-hand side menu Bet Options/Specials!
See the latest Euro 2016 odds, including Top Goal scorer, who will reach the semi-finals, over/under points and much more under the left-hand side menu Specials!