Pinnacle's Betting Resources has published informative, sophisticated and above all helpful articles all year and will continue to do so into 2019 and beyond. With various types of articles covering a wide range of sports, bettors have plenty to choose from in terms of reading material. But which articles have been the most popular in 2018? Read on to find out.
Educating and informing bettors
Pinnacle is known for offering the best odds and highest limits online, as well as its unique winners welcome policy that means no matter how successful a bettor is, they will never be banned or have their account restricted.
In addition to this, Betting Resources has quickly become the go-to source of unique insight for bettors. Ranging from in-depth event previews, beginner's guides to betting, podcasts and advanced strategy analysis, the Betting Resources portal has it all. Below is a breakdown of Pinnacle's most popular betting articles of 2018.
Correct score betting: What you need to know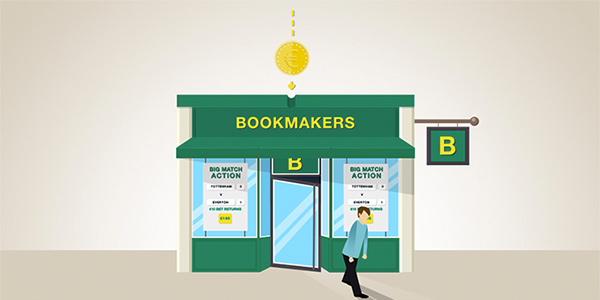 Correct score betting comes in as our most read article of 2018, demonstrating this market's rise to prominence across betting in general.
Countless other bookmakers offer and promote this market to the detriment of consumers as they know they can take advantage and rinse customers of their hard earned cash.
Joseph Buchdahl wrote this article for us to demonstrate and analyse how large of an advantage bookmakers have over the consumer when offering correct score betting and whether there was any value to be had betting on correct score via Pinnacle.
The Favourite-longshot bias is also analysed in detail, a concept that Buchdahl uses as a means to explain how other bookmakers make their money at the bettor's expense.
World Cup Power Rankings


Pinnacle's coverage of the 2018 World Cup in Russia was immensely popular with our customers and followers due to our in-depth team analysis, social promotion, podcast and most notably, our World Cup Power Rankings.
The Power Rankings article was constantly updated throughout the tournament as the odds of each team moved according to how well or how badly they were doing.
Bettors used this article to not only get analysis on all of the teams in the competition but also to track their odds movement – giving Pinnacle customers the edge over other bookmakers.
Our World Cup coverage also included individual group previews, prediction based betting articles, top 10 World Cup moments, various different strategy articles and much, much more.
How to bet on the NBA: The ultimate NBA betting guide


The NBA continues to draw more and more fans globally, including bettors, making basketball one of our most popular markets that we currently offer.
After dominating the NBA last season, the Golden State Warriors will face stiff competition to retain their crown, as the teams around them have all improved significantly. Our NBA betting guide allows bettors to learn more about the sport, what statistics are important and why external factors are important when betting on it.
If the sport of basketball, the NBA specifically, continues on its current trajectory, it could soon become our most popular traditional market ahead of soccer!
Is there a magical betting formula? (Two-part article)


Following a review of David Sumpter's book 'Soccermatics' - in which he outlines how to break soccer down into numbers, patterns and shapes - David wrote an incredibly detailed and insightful two-part article outlining how bettors can use mathematics to gain an edge in soccer betting.
Part one of this article outlines how to find value in the soccer betting market, referencing both the Predicting draws in soccer and How to beat the bookies in the Over/Under market articles.
He would then go onto test the theory of under-priced draws as well as using his own model to teach us key lessons.
Part two uses expected goals as way of analysing how to beat the bookies and does so through thoroughly reviewing this methodology that is extremely insightful for bettors to read.
What is expected goals? Expected goals explained


It appears expected goals as a tool for soccer betting has risen significantly in popularity this year, with many bettors using it as means of informing their soccer betting knowledge.
For greater understanding of this model, including its pros and cons, this article features a glossary of all the key words associated with the concept (plus other factors that should be considered). This article perfectly sums up everything you need to know about expected goals to be able to confidently use it in future betting endeavours.
There are more expected goals related content across betting resources including How to calculate expected goals, an analysis of different expected goals models and regression to the mean – all of which provide greater understanding and critique of this method as a viable betting strategy.
If you want to read more Betting Resources articles and inform your betting, you can head to the category section to refine your search and choose from over 1,000 betting-related articles.