Looking for a new betting challenge? Then why not try our Pinnacle crossword puzzles. We have many different ones for you to solve!
Pinnacle encourages a mathematical approach to betting. We always try to educate bettors, but now it's time to put your betting knowledge to the test.
All the information you need to help you find the answers to our crosswords can be found in our Betting Resources articles.
Once you think you've completed the crossword, if you are logged in you can click on the crossword to reveal the answer. Don't have an account and want to see the answer? Join Pinnacle.
Crossword 1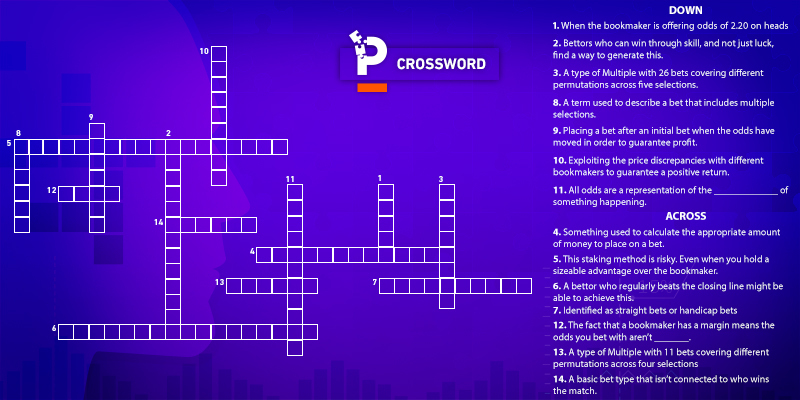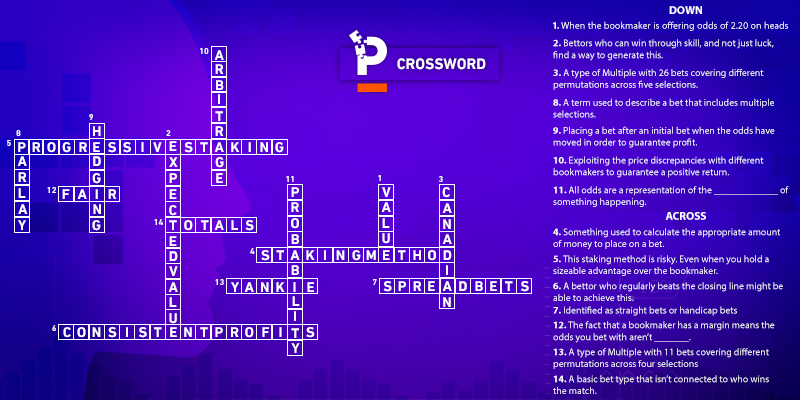 Crossword 2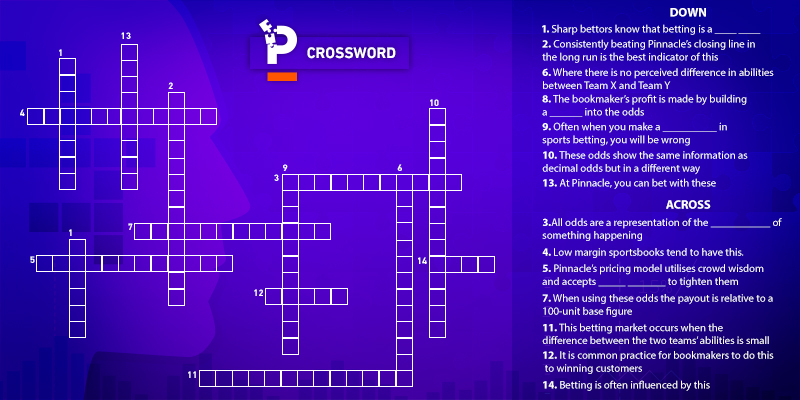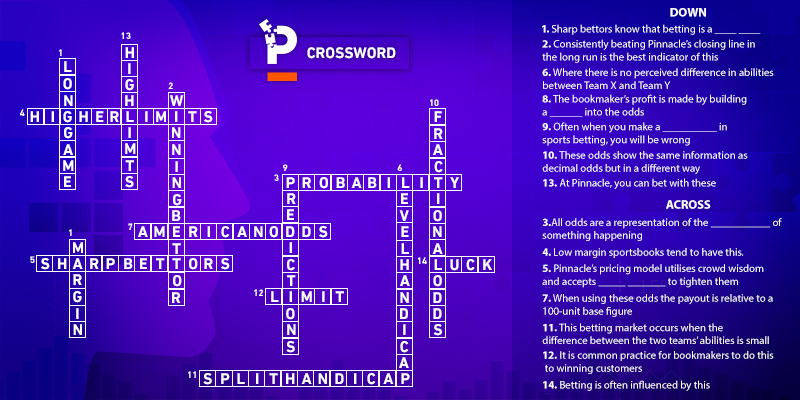 Crossword 3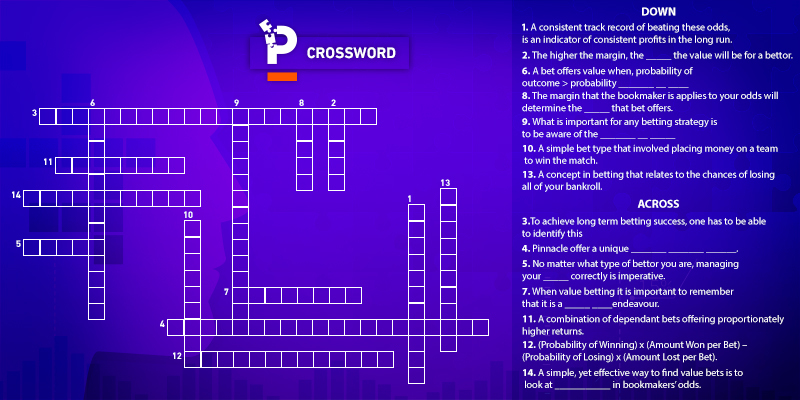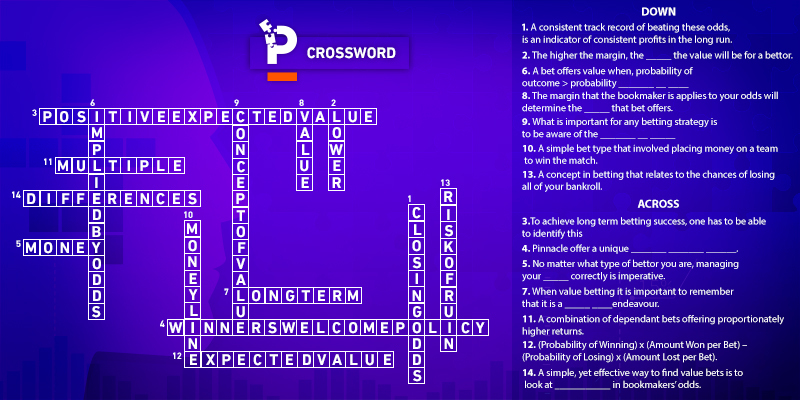 Looking for other new betting challenges? Then head over to our Betting Resources page now.