Things can't get any more exciting in the Premier League with the Manchester rivals set for their first duel. With both sides having won their opening three games in the new season, will the derby set the tone for the title race? Read on to find out why Man City has an edge.
The first Manchester derby of the season sees bitter rivals Jose Mourinho and Pep Guardiola lock horns after spending a combined £318 million on transfers this summer. Manchester has undoubtedly become the epicentre of English football, and although championships are not won in September it is fair to assume that the victor this weekend will gain a significant psychological advantage in the title race.
With Guardiola having won five, drawn four and lost two of his 11 previous meetings with Mourinho, Man City appears to have a tactical edge over United.
The Man City manager has won five, drawn four, and lost two of his 11 previous meetings with Mourinho, largely because his team invariably plays on the front foot. Guardiola's tactical positivity and excellent record against Mourinho suggests that he will emerge victorious. Currently priced at 3.330*, Manchester City to win looks like a valuable betting opportunity.
Mourinho has always been a conservative manager in big games, prioritising defensive pragmatism over creativity, whilst Guardiola does not tend to dramatically alter his tactical identity. On Saturday, this should mean that City hold the majority of possession as United try and launch counter-attacks down the flanks – where Man City's full-backs have left big gaps this season.
The biggest concern for United is that Marouane Fellaini is not very good at tracking the clever movement of playmakers in his defensive midfield zone, which should mean Kevin de Bruyne and David Silva run riot. Furthermore, Guardiola likes his team to quickly switch flanks, in order to isolate full-backs one-on-one against Raheem Sterling or Nolito. The attack-minded Antonio Valencia is vulnerable to this move.
The stage is set for the most lavish - and most engrossing - Manchester derby in decades, but unfortunately for the home fans all signs point to a crucial victory for Man City. If you don't believe that Gouradiola has the edge, Manchester United to win is currently priced at 2.360*, whilst the draw is available at 3.370*.
*Odds subject to change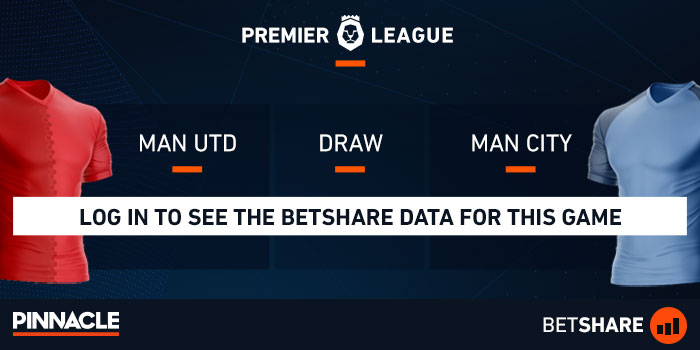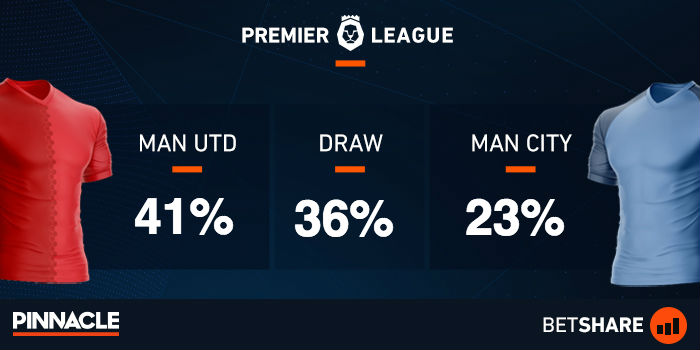 Accuarate as of September 9, 2016