On May 13th, the UFC heads to Dallas with a Texas-sized main event, pitting heavyweight champion Stipe Miocic against former champion Junior dos Santos. Below, we look at the factors you'll want to consider when determining where to put your money heading into the fight. Read on for expert betting insight.
A potentially explosive rematch
When a fighter rises to the top of their division, it's inevitable to look at their history and find the chinks in their armour exposed on the way up. Stipe Miocic is such a fighter; now 16-2, the UFC's heavyweight champion defeated Fabricio Werdum for the title and then trounced Alistair Overeem in 2016, claiming both victories in their respective first rounds. The division is his for the taking.
Miocic, a lean, 6'4" specimen, has looked invincible in his last few fights, but history is working against him. In a division whose belt has seen nineteen title reigns, only four of those have seen the champion defend twice after earning the title (and none of those four extended their runs to three successful defences). The reality is that, with as hard as men this size hit and the rigours of championship fight promotion, it's just tough to stay on top of the heavyweight division for very long. Just ask Junior dos Santos.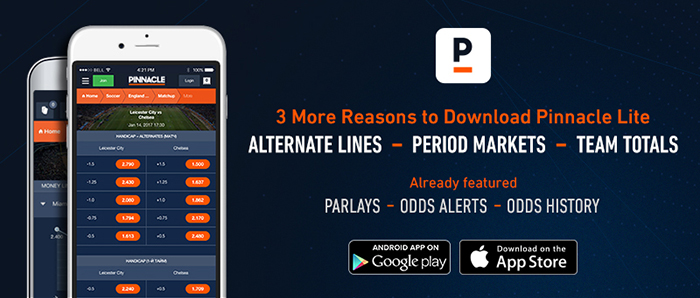 Dos Santos looked ready to reign forever when he toppled then-champion Cain Velasquez with a first-round KO in 2011, but when he had a rematch with Velasquez in 2012, he found the match-up to be less advantageous than expected. He lost to Cain, then after a victory over gatekeeper Mark Hunt, lost to him again a year later. That's when dos Santos beat Miocic, exposing a chink in the armour that the UFC expects Pay Per View watchers will want to see hammered out…or not. 
Miocic has a chance to make history on May 13, avenging his last defeat and tying the record for the longest championship run in the heavyweight division's history. More than that, he has a chance at scoring a fourth consecutive first-round victory. As with every Miocic fight, it's bound to be explosive.
Analysing the betting odds
Stipe Miocic's recent betting odds at Pinnacle:
Stipe Miocic's recent betting odds at Pinnacle
Junior dos Santos' recent betting odds at Pinnacle:
Junior dos Santos' recent betting odds at Pinnacle
Bettors haven't shown a lot of faith over the course of Miocic's recent run, with the odds moving against the American in both his championship victories. They've been kinder to dos Santos, with odds movement correctly predicting both his recent victories, not to mention his recent defeat.
Tale of the tape
The match up
They're going to strike.
Both men prefer to do damage with their fists. For his career, Miocic has averaged 5.03 SLpM, dos Santos 4.89. They have similar SApM also; Miocic 3.26, dos Santos 3.22. The difference, really, is in the approach; dos Santos has traditionally used his length to control fights before going in for the kill. Miocic doesn't play the waiting game, charging in with those same fists and a strong jaw to try to end things early. It's that approach that got him three winners checks in 2016 for barely more than eight minutes of Octagon time.
More than dos Santos, Miocic has his wrestling available as an alternative plan. His takedowns aren't efficient, but they still force the opposition to dedicate a portion of their defensive strategies. Both men have shown themselves to be tough to take down, with Miocic successfully defending 72% of takedown attempts, while dos Santos is at 80% despite three matches against Cain, one of the greatest MMA wrestlers of all time. Look for the fists to do the talking.
In their first match, it was dos Santos control that won him unanimous support on the judges' cards, out-landing Miocic 123-89 (they each landed one takedown). That fact appears to be weighing heavily on the market.
Who will win?
That first fight seems to be acting as a huge deterrent for Miocic betting because everything else seems to favour the champion. He's younger, has stronger recent results and is riding a wave of success, while dos Santos is a half-decade removed from his glory years and only barely earned the victory over middling Ben Rothwell in his last fight. Despite all that, dos Santos is barely an underdog at 2.160* as of this writing.
If you believe Miocic (1.763*) is coming into his own after his amazing 2016, the champion is clearly the bet, especially since judges have a history of preferring to not allow a title to transfer on a decision. If, however, you think dos Santos has a return to his glory left in him and that the game plan that won the first fight is enough to keep the champion at bay, dos Santos is your man. Either way, massive men are going to collide and that makes for a wildly entertaining evening. Here's hoping you enjoy the fights.
You can bet Miocic-dos Santos and the other UFC 211 fights here.